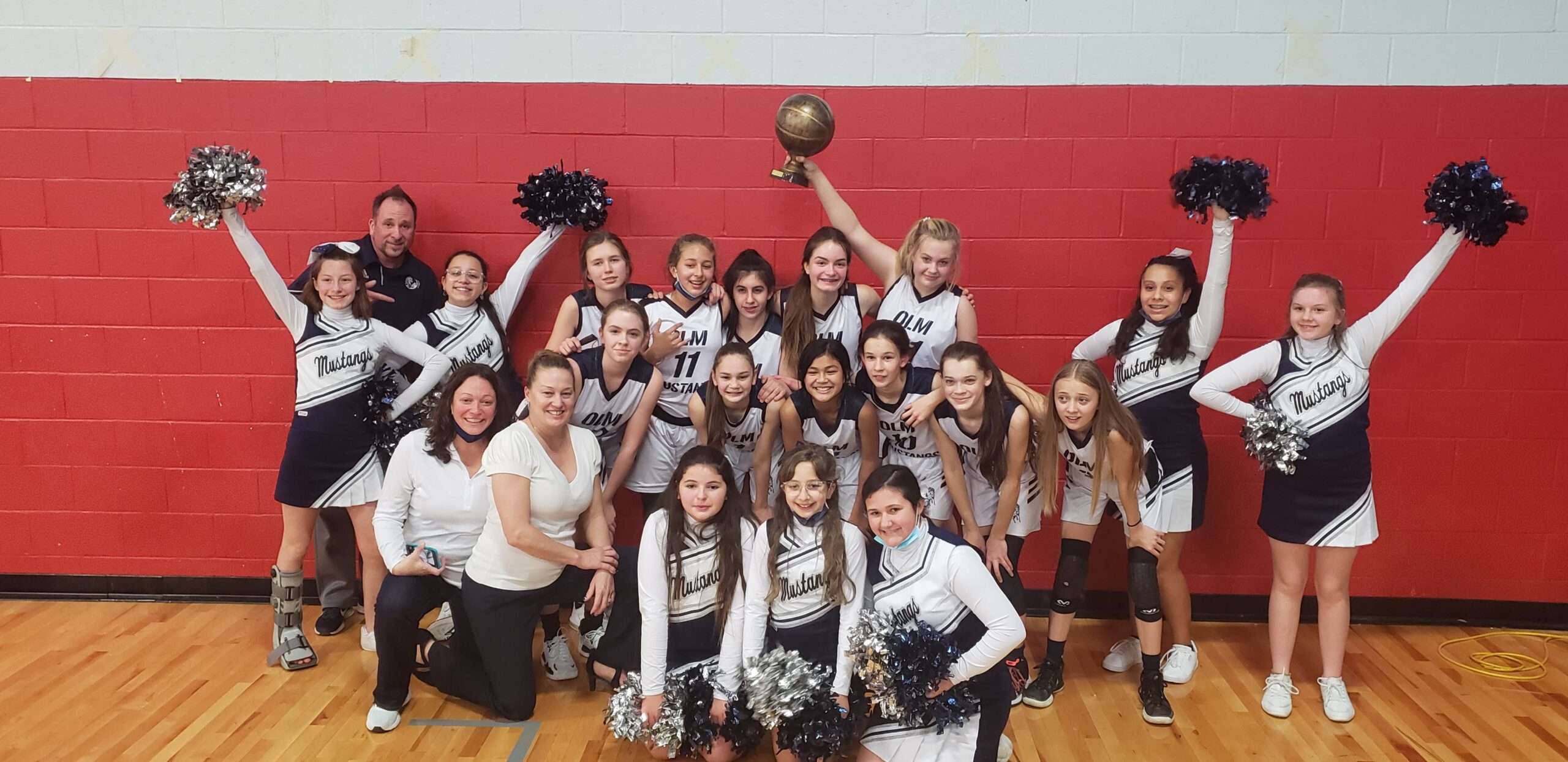 Tonight marks the end of the 2021-22 "amateur" basketball season (no, I don't count AAU – ever), and all I've heard for the last week or so is about the great teams from the Carolinas advancing to the Final Four, re-asserting their greatness and dominance over all the land. Yes, yes, congratulations to South Carolina, North Carolina and even Duke. You all have kept March quite entertaining and we are grateful for your representation.
Locally, however, I feel like there's been too much UNC/Duke talk over the last month and no mention whatsoever of the area's most dominant basketball team. That's right, I'm talking about the 2022 Our Lady of Mercy Mustangs girls basketball team. A team that made limited use of NIL, the transfer portal or under-the-table payments for attendance/performance. No, this bunch dominated 2022 like a real team should, taking on all comers and facing down adversity with resolve.
In short, you don't want none.
The Mustangs capped off a 22-2 season by winning the annual Shamrock Tournament in Charlotte, featuring 32 of the best parochial middle school teams from North Carolina, Virginia and even Georgia. The ladies dusted Raleigh St. Raphael in the tournament semis, 34-21, and Charlotte Holy Trinity 42-27 in the final. The Mustangs capitalized on a 7-point halftime lead with a 16-1 third quarter to start the victory party early.
This was the first OLM team to make the Shamrock final four since 2004 (when OLM also won the tournament). The Mustangs were coached by Rebecca Role, Jonathan Seeber and Christina Aho during this season's dominant run through the PESCAA. The girls tried to schedule South Carolina and UCONN, but they politely declined, lest they get their hineys beat by some middle schoolers.
Authors Note: I made that last part up
Anyway, after nine months of immersing myself in transfers, scandals and recruiting nonsense, this team is a refreshing breath of fresh air in what has become, at times, more of a business than youth sports should.
I applaud them. And you should, too.
2021-22 Our Lady of Mercy Mustangs Girls' Basketball
Claire Sullivan
Shannon Sullivan
Lillian Schultz
Morgan Aho
Abrienne Duhig
Ashlyn Seivers
Brianna Seivers
Lilia Janjua
Ainsley Namen
Sofia Fohn
Navaeh Boss