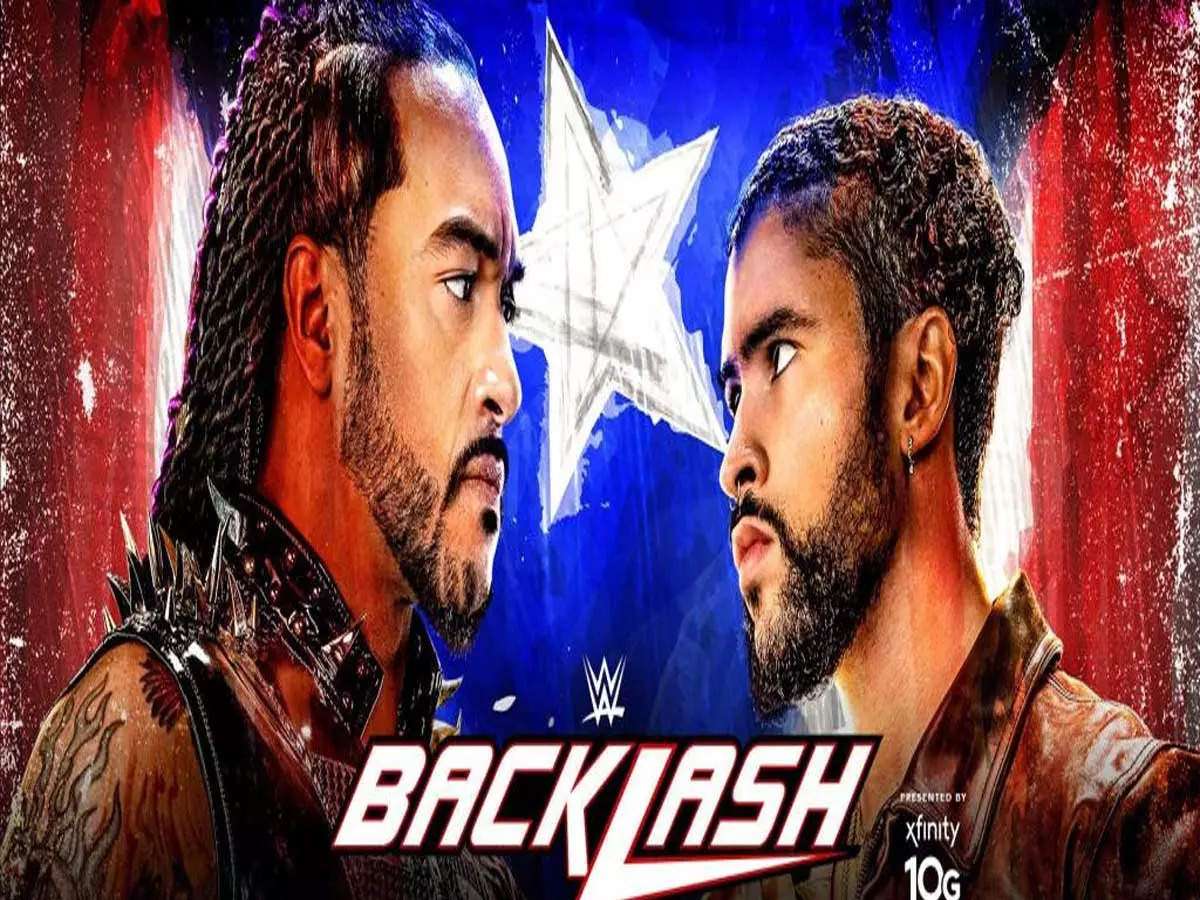 This past weekend, WWE held its first premium live event since WrestleMania in Puerto Rico. With an event which almost seemed like an afterthought, it exceeded all expectations.
Bianca Belair(c) def. Iyo Sky to retain the Raw Women's Championship (18:00)
I was skeptical starting with this match as opposed to the Bloodline's six-man tag match, but Belair and Sky set the bar high for everyone to follow. The crowd was completely invested and Iyo Sky shows she belongs at the top of the card. Iyo and Bianca are familiar with their time together in NXT and their chemistry translated to their opening match at Backlash. Aside from a singular botch with Bianca dropping Iyo Sky on her face earlier on, this match seemed almost flawless.
Damage CTRL comes down to assist Iyo Sky, but it backfires, and Bianca Belair finishes Iyo Sky with the Kiss of Death. Belair is now recognized as the longest-reigning Women's Champion in the modern era, leaving Damage CTRL without gold once again, in spite of Puerto Rico's favor towards Iyo Sky throughout the match.
Seth Rollins def. Omos (with MVP) (10:30)
Putting this match after Belair and Sky was set up for a disaster. The crowd was not invested, but Seth Rollins managed to pull out the best match in Omos' short career. The Nigerian Giant knew he wasn't well-liked and mocked the crowd throughout. This match brought about cool spots, including Omos throwing Seth Rollins over the top rope, from the floor, back into the ring. Omos would also block a Curb Stomp from Rollins, simply by being on his hands and knees.
Seth Rollins tried taking Omos out with two Curb Stomps, but to no avail, and has to go to the top rope to hit a "Super Stomp" and finally put Omos away. The decision is not a shocker, but kudos to Rollins for making the match watchable, especially following the opener.
Austin Theory(c) def. Bobby Lashley and Bronson Reed to retain the United States Championship in a triple threat match (6:50)
This was the shortest match of the evening and all three tried fitting in their signature moves and big spots. It led to a short, yet exciting match. Fitting it all in, nothing much to say except the crowd was into it… and then Austin Theory took all hope away.
Theory allows Bobby Lashley to hit his signature Spear on Bronson Reed, only for Theory to dump Lashley to the outside and pin Reed to escape with his United States title.
Rhea Ripley(c) def. Zelina Vega to retain the SmackDown Women's Championship (7:10)
One of the coolest moments of the night, Zelina Vega had a very emotional reception during the ring introductions from the Puerto Rico crowd. Waving her home colors proud, Vega gave it her all against Rhea Ripley. From her family front row, throughout the entire Choliseo, Vega had everyone in her corner.
Zelina Vega would fall short to "Mami" and her finishing move, Riptide, as the hometown curse continues. The championship remains on Monday nights and Ripley left the ring to give Zelina one last standing ovation from the fans before the next match… the match which would steal the entire show.
Bad Bunny def. Damian Priest in a San Juan Street Fight (25:00)
Bad Bunny entered the ring "New Jack" style, pushing a shopping cart full of weapons, and to the loudest ovation the entire evening. The entire place was singing his entrance music and it felt straight out of a movie. For the next 25 minutes, you would forget Bad Bunny was just a "celebrity."
Bad Bunny held his own against Priest when kendo sticks, steel chairs, and trash cans were introduced. The action spilled into the crowd and Priest slammed Bad Bunny through some tables off a production crate. Once they got back to the ringside area, Bad Bunny showed no mercy towards his former friend by injuring his knee. This is where things got fun…
Judgment Day's Finn Balor and Dominik Mysterio run out for a 3-on-1 assault, only for Rey Mysterio to rush the ring… followed by CARLITO! The former Intercontinental Champion rushed the ring in the best shape of his life to a huge ovation, forcing Finn and Dominik to retreat. As they're leaving, out comes Puerto Rican legend Savio Vega, followed by the Latino World Order. Back inside the ring, there's still a match and Bad Bunny finally puts Priest to bed with the Bunny Destroyer.
Ending with Bad Bunny surrounded by all his support, this match had everything. The atmosphere, storytelling, in-ring action, and surprise cameos, these were all more than expected by the casual fan. The bar was raised for celebrity matches now in WWE, and as good as this send-off could have been, we still have two matches to go.
The Bloodline (The Usos & Solo Sikoa) def. Matt Riddle, Kevin Owens, and Sami Zayn (22:00)
This match would have benefited from being anywhere else on the show. Following up the San Juan Street Fight is not fair to anyone, not even the best ongoing story in modern wrestling history can follow their match up. The crowd had to recover most of this match, and we've seen this feud for quite some time, which helps the teams have been drafted to different brands.
This match was fine in comparison, but this advanced the story of dissension in The Bloodline. Following back and forth amongst brothers, Solo Sikoa nearly turned on Jey Uso. As it almost happened, momentum picked up for the aptly-named "Bro Squad" on this past week's Drop the Mike Wrestling Podcast by first-time guest Chris Cox.
Inevitably, Solo Sikoa sneaked a tag in and hit the Samoan Spike on Matt Riddle to get the win for the Bloodline. And with Roman Reigns set to appear on this Friday's SmackDown, fans have to wonder what the Tribal Chief will say about what transpired throughout this match.
Cody Rhodes def. Brock Lesnar in the main event (9:40)
In a first-time ever match, the crowd seemed split between "The American Nightmare" and "The Beast Incarnate." Most of the match was your typical Lesnar match with a trip to Suplex City, and his opponent hitting their big moves to try keeping Lesnar down. The match turned for the worst when Lesnar hit an exposed turnbuckle and bled like it was the Attitude Era.
Lesnar wrestled the last few minutes of the match with a nasty split, bleeding profusely on the white canvas, before locking in the Kimura Lock. Cody shifted his weight to get Lesnar's shoulders down and escapes with a victory over Brock Lesnar.
Overall, Backlash exceeded all expectations, making a case for visiting areas like Puerto Rico more often for underwhelming premium live events. The event after WrestleMania is usually an after thought, and the crowd made Backlash feel like its stand-alone big event. Saudi Arabia's Night of Champions on May 27th will have a lot to live up to.
Follow us on Social media for the latest news on Pro Wrestling Facebook: SportsCarolina Monthly Twitter: SportsCarolina Monthly and Michael Davis