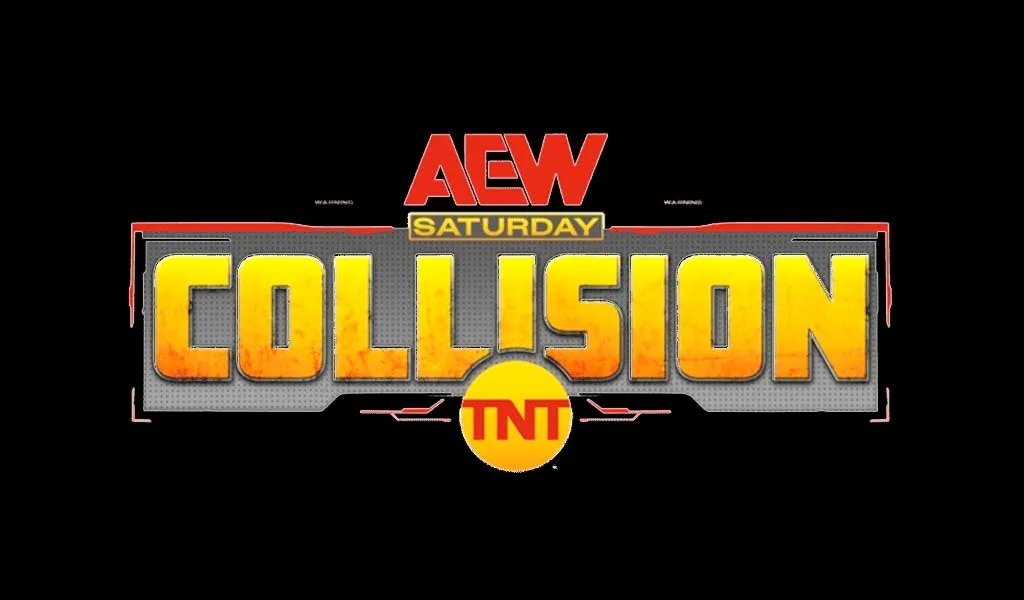 After much speculation, AEW made the official announcement they'll be adding a new television show "AEW Saturday Collision."
The show begins on Saturday, June 17th, exactly 30 days from today's announcement. AEW will return to the TNT network for the first time since Dynamite moved to TBS back in January 2022.
Names announced for the new show's debut are FTR, Thunder Rosa, Miro, House of Black, Powerhouse Hobbs, Andrade el Idolo, and Samoa Joe. Collision is also the rumored home of a returning CM Punk, who is bound to show up in AEW any day now.
The logo reveal has already received comments from the wrestling fans for mimicking the old WCW Monday Nitro logo, a show also on the TNT network back in the late 90s. The resemblance is uncanny.
This new show announcement brings about a new concept being introduced to AEW television: a brand split. Since its inception in 2019, AEW has had one large roster to utilize on Dark, Elevation, Dynamite, and Rampage. Now AEW is expected to have two separate rosters for Dynamite and Rampage.
The brand split could bring about new opportunities for stars who haven't been utilized or had enough exposure on AEW weekly programming because of the massive talent pool AEW has accumulated. We've recently just seen Miro and Thunder Rosa return to AEW television last week to show this could be a beneficial split moving forward.
WWE has run this format for years at a time with Monday Night Raw and Friday Night SmackDown. Starting in 2002, the WWE Draft was held to split the rosters on live television and there would typically be an annual shift of sorts for their rosters. WWE has recently adopted this style again since 2016, despite still seeing some crossover at points in the calendar year.
It'll be interesting to see how AEW will split the rosters. The rumors suggest the new show and split rosters are due to CM Punk's beef with Kenny Omega and The Young Bucks after AEW All Out last year, even though there's some reason to believe this could be a masterful and elaborate storyline by Tony Khan.
Who do you want to see on AEW Collision? Interact with Sports Carolina Monthly and Drop the Mike Wrestling Podcast on social media to let us know who you believe could benefit from the pending brand split.
Follow us on Social media for the latest news on Pro Wrestling 
Facebook: SportsCarolina Monthly 
Twitter: SportsCarolina Monthly and Michael Davis