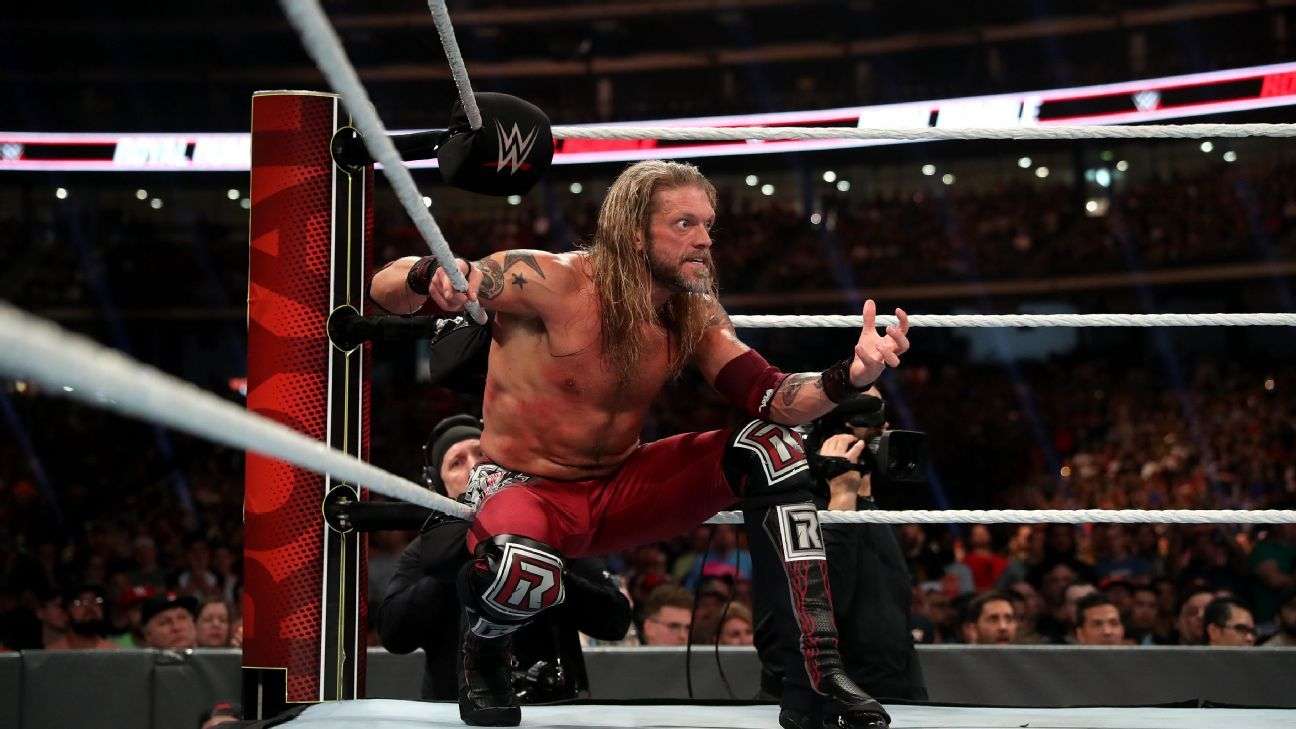 Rumors are running rampant regarding this week's Friday Night SmackDown! WWE is celebrating "25 Years of Edge" and the Rated-R Superstar is wrestling Sheamus for the first time ever in Edge's hometown of Toronto. Speculation suggests this will be Edge's final match and he will retire for a second time, but this time, on his own terms.
How much can you trust these rumors? Dirt sheets love to speculate and aren't always accurate, but oftentimes find insight to what the casual fan doesn't have access to. Is there any smoke to this fire?
Edge was forced to retire in 2011 as the World Heavyweight Champion due to a neck issue. It was a premature retirement and the entire WWE Universe was heartbroken. With WWE faking Mark Henry's retirement and going to the lengths of faking Vince McMahon's death, one could only hope this was part of WWE's storytelling. This wasn't the case and Edge gave up his title, his career, and his passion.
During this time period, fans saw Daniel Bryan step away from in-ring action due to a neck injury – only to return to the WWE three years later. Fans began to hold onto a slim chance of hope we could see Edge return and after a biking trip with his opponent Friday, Edge began to wonder "what if."
Edge ultimately returned to the WWE after nine years at the Royal Rumble in 2020, before the entire world shut down, and it felt like a dream. Edge was healthy and back in WWE to end things on his own terms.
Edge has been on record saying he wants to end his second stint in WWE under his own power – and the ideal location is Toronto. Edge referenced last year he wanted to retire in his hometown and now, we've arrived at this Friday's SmackDown in Toronto, Ontario, Canada.
Edge competes against first-time opponent Sheamus. Surprisingly enough, both were at their peaks before Edge's abrupt retirement, both surrounding the world title picture and never met one-on-one before.
Surrounding this match, it came very quickly. Edge and Sheamus, both babyfaces, had a promo battle this past Friday on SmackDown when Edge wasn't advertised for SmackDown's stop in Winnipeg. This just so happens to set up a random match in Toronto with little build, the same night we're celebrating "25 Years of Edge."
This could be the end, but I don't believe so. Sheamus had hints of heel turn in his promo last week, and the looks on Butch and Ridge Holland's faces revealed a disgust of the WWE Hall of Famer. This is more likely setting up a heel turn for the Brawling Brutes and sparking a longer feud with both Edge and Sheamus.
Perhaps it's my personal bias. I don't want to see Edge's career end on a random SmackDown in a random match. I would rather see Edge win back the World Heavyweight Championship he never lost. I would rather see Edge in one or two more bigger feuds. I would rather see Edge retire at WrestleMania, or at the very least, a premium live event.
If Friday is the end of the road, thank you Edge. Until then, I will hold onto the hope Edge has more left in the tank and there's more memories to be made for the Rated-R Superstar.
Follow us on Social media for the latest news on Pro Wrestling
Facebook: SportsCarolina Monthly
Twitter: SportsCarolina Monthly and Michael Davis