On the latest episode of the Triad Racing Podcast, host Randy Pettitt talks with Bowman Gray Sportsman Top Gun Dylan Ward and Ace Speedway Late Model Winner Trevor Ward to discuss racing, winning at different levels and life as a racing family.
Triad Racing Podcast with Randy Pettitt is sponsored by Ace Speedway and available on all major podcast formats including Spotify, Google Podcasts, Apple Podcasts and more.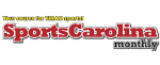 Carolina Panthers/NFL
Observations from the Panthers Week 2 20-14 loss to the Tampa Bay Buccaneers

Host Desmond Johnson with Rod Funderburk, John Olzsewski, Sawyer Dillion, Aaron Gabriel. Dez gives...
ACC Football
NC State vs. West Virginia: The Wolfpack lost a tough one on the road...

Duke vs. Middle Tennessee: Duke went on the road to Middle Tennessee and came...

North Carolina vs. Wake Forest Football: Wake Forest had to hold on late, but...