The Kings defeated the Hornets, 104-97 tonight in Sacramento. Bogdan Bogdanovic led the Kings with 22 points (9-17 FG) to go with 6 rebounds, while Buddy Hield (8-21 FG) and De'Aaron Fox (7 rebounds) tallied 21 points apiece in the game. Kemba Walker led the Hornets with 21 points (11-24 FG) to go with 4 assists, while Nicolas Batum added 13 points, 8 rebounds and 5 assists in the losing effort. The Kings made 41-99 FG (41.4%) as a team in the game. With the win, the Kings improve to 22-21 on the season while the Hornets fall to 19-23.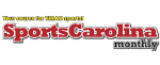 The Rundown – Most Hated UNC/Duke players
Carolina Panthers
Veteran left tackle Matt Kalil has been released by the Panthers. CHARLOTTE, N.C. —...

The birth of The 4 Man Rush began with four good friends, Kevin Avery,...