Behind a 30-19 scoring advantage in the 4th quarter, the Hornets defeated the Grizzlies tonight in Charlotte by a final score of 100-92. Kemba Walker led the way for the Hornets with 23 points (7-17 FG) to go with 4 assists, while Malik Monk contributed 20 points (14 in the 4th quarter) as part of a 47-32 advantage in bench points for the Hornets. Shelvin Mack led the Grizzlies with 19 points (8-15 FG) and 9 assists, while Ivan Rabb added 15 points (7-11 FG) and 5 rebounds in the losing effort. With the win, the Hornets improve to 25-26, while the Grizzlies fall to 20-33 on the season.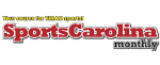 The Rundown – When will Harper and Machado sign
Carolina Panthers
The Carolina Panthers believe Cam Newton could be ready for training camp after last...

CHARLOTTE, N.C. — Carolina Panthers defensive end Julius Peppers, fourth on the NFL's career...