While the official start of college football was two weeks ago, when the University of Florida played the University of Miami (FL), this past week was the first in which there would be a whole slate of games for fans to watch.
And what a week it was, specifically in North Carolina. From UNC beating rival USC in the Belk College Kickoff, to North Carolina State putting the hammer down on ECU, there was plenty to watch.
One thing I was super excited about? While I did not get to watch any, Thursday was the start of Big South football. While I myself am a High Point University alum, and we do not have football, I still pay attention to the schools in the Big South Conference that have a football team. One of those schools, Gardner-Webb, made the short trip east on Saturday to play their in-state rival, UNC-Charlotte.
While Gardner-Webb might not have won the game as a team, there were two players from the Runnin' Bulldogs who won awards: Devin Mines, a defensive back from Charlotte, North Carolina, and Devron Harper, a kick returner from Conyers Georgias.
After recording five solo tackles (seven total), two of which were tackles for loss, and two interceptions, Mines won Big South Defensive Player of the Week. Mines' second interception proved to be a momentum-builder, as the Runnin' Bulldogs were able to score a touchdown just moments later.
After returning six kickoffs for 202 yards (more kickoff return yards than entire offensive output generated by Gardner-Webb) and a touchdown, Harper won Big South Freshman of the Week. One of Harper's returns was a kickoff return for 99 yards, which gave the Runnin' Bulldogs their first six points of the day. Not a bad way to start off your collegiate career.
Yes, the Runnin' Bulldogs may have lost, but they have plenty to smile about. Per the rewards, I can tell that Gardner-Webb has a talented team. I think they can make some serious noise in the Big South Conference this year. I would not be surprised to see them win the Big South and play in the FCS playoffs. They might have lost 28-49, but they only lost 28-49. The Running' Bulldogs made this a game. They did not let Charlotte walk all over them.
As the Running' Bulldogs travel to Greenville to take on the East Carolina Pirates next week, they have to like the position they are in.
Big South Football is back. Are you ready for another exciting year?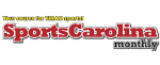 Carolina Panthers/NFL
That was bad. Really bad. The Carolina Panthers suffered their most embarrassing defeat of...

The Franchise Players take on an interesting question in the latest episode…has Panthers QB...
ACC Football
Wake Forest vs. Clemson: Clemson went big on Senior Day with a 52-3 win...

Syracuse vs. Duke Football Highlights: Syracuse got their first ACC win of the season...

Louisville vs. NC State: The Cardinals became bowl eligible after defeating the Wolfpack 34-20....