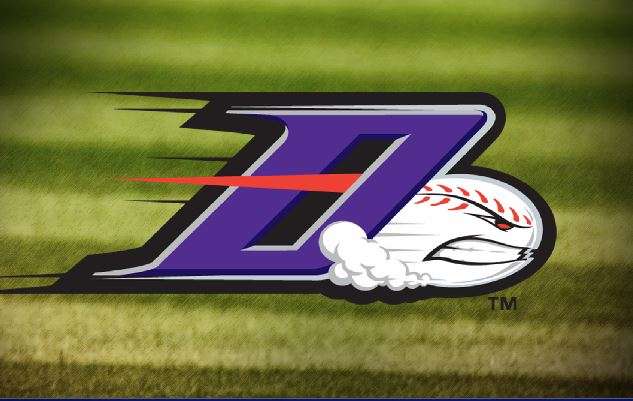 Lynchburg 4, Winston-Salem 3
W: Yapson Gomez (2-6)
L: Jacob Lindgren (1-1)
S: None
LYNCHBURG, Va. (Aug. 21, 2019) – Despite three RBIs from Steele Walker on Wednesday, Winston-Salem dropped the middle match 4-3 on a walk-off single from Jason Rodriguez at City Stadium. With the loss, the Dash (28-29, 66-55) now sit 3.5 games of Fayetteville with 12 games to go for the second-half Southern Division wild card spot.
With the game tied at three in the bottom of the ninth, Rodriguez lined a run-scoring single against Jacob Lindgren (1-1) to right to bring home Will Benson to propel the Hillcats (26-30, 58-65) to the victory.
In the loss, Walker extended his hit streak to 10 games with a 2-for-5 effort. Over his 10-game hitting streak, the former second-round pick is 14-for-43 with four doubles and a homer.
After Lynchburg took a 2-0 lead on a two-run blast from Jonathan Laureano against Jorgan Cavanerio, Winston-Salem got back into the game thanks to Walker.
With one out in the third, Johan Cruz and Yeyson Yrizarri drew back-to-back walks against Juan Hillman to put runners on first and second. Then, Walker stroked an RBI single to right to make it a 2-1 contest.
In the fifth, Yrizarri lofted a single to shallow left to begin the frame. Then, Walker blasted his ninth homer of the season, a two-run shot to right to put Winston-Salem ahead 3-2.
Cavanerio ended up going five innings for the Dash, allowing two runs while striking out six and walking one. Bennett Sousa relieved Cavanerio and recorded two hitless frames while striking out three.
But, the Hillcats tied the contest at three with an RBI single from Tyler Freeman before winning it in the ninth on Rodriguez's single. Yapson Gomez (2-6), who tossed a scoreless ninth, earned the victory. The Dash are now 6-13 in one-run games in the second half.
Winston-Salem wrap up its three-game set at Lynchburg on Thursday night at 6:30 p.m. Winston-Salem sends big league rehabber Manny Banuelos to the hill against Hillcats right-hander Cody Morris (2-0, 3.82 ERA). Pregame coverage begins at 6:15 p.m., and fans can catch all of the action on The Sports Hub Triad (101.5 FM & 600 AM), wsdash.com/broadcast and the TuneIn Radio App.
Following Winston-Salem's road trip, the Dash host the Salem Red Sox for the final four home games of the season from August 26-29. The series begins with a 7 p.m. game on Monday, August 26. Tuesday's game will be the first-ever 336 Counts Community Day, with first pitch a 3:36 p.m., free parking and discounted food and beer prices.
The series with Salem continues with Winston Wednesday, with $10 presale tickets and the Dash wearing their retro Warthogs jerseys. Thursday, August 29, will be the final regular season home game of the 2019 season. The home finale is a Lowes Foods Thirsty Thursday and a Pups in the Park Night presented by Handy and Handy Orthodontics. Additionally, there will be a Food Truck Festival prior to the game. For tickets and more information, call the Dash at (336) 714-2287 or visit wsdash.com.