by Jamie Shaw | Aug 29, 2019 |
Isaiah Miller has a chance to be this season's Carsen Edwards, and this is a bold thought as no one else is talking about him as an NBA prospect, YET…Sure you look at the two guards and realize that size and frame is really the only comparison when it comes to play style, however when you take a look at the jump Carsen Edwards took on NBA Draft Boards, we believe that is where you start to draw the comparisons.
After a quick look at NBAdraft.com and you don't find Isaiah Miller's name among the 60 projected draft picks. However, a further deep dive into Miller and you get the feeling with his physical and statistical profile that draft status will be soon to change.
For starters, Miller is the reigning Southern Conference Defensive Player of the Year. This is impressive as the top half of this league was as good as any mid major league in the country. Look at the years the likes of Wofford, Furman and East Tennessee State had, this league was good, and Miller saved his best for the best. In the conference championship against Wofford, Miller finished 8-9 from the field, with 19 points, 2 steals and 4 rebounds. In fact, against the best 3 teams in the league, He averaged 13.1 points on 45% from the field, 36% from 3, 4 rebounds, 2.4 assists and 3.25 steals.
This summer, Miller was among the 25 college guards invited to the CP3 Elite Guard Camp. This is a yearly camp that invites the 25 best guards across the country to compete and learn with and against one another. Numerous NBA scouts were in attendance as well as some of Chris Paul's NBA friends for the scrimmages. Miller was great during the camp, after which Jamie Shaw of Phenom Hoops wrote, "Expect a big year from UNC-G Isaiah Miller. Think he's going to jump on draft boards and make noise on that from with his aggressive/explosive game."
All of this is interesting as Miller was a lightly recruited player as only Miami of Ohio and UMass joined UNC-Greensboro having offered him out of high school. He played his AAU ball with Infinate Skillz out of Georgia and then with Team Loaded NC as an unsigned senior, both progams did a great job, playing in major events.
To read more from this article, please click the link below…..
Source: http://www.phenomhoopreport.com/will-unc-gs-isaiah-miller-be-this-seasons-carsen-edwards/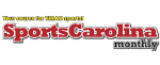 Carolina Panthers/NFL
Observations from the Panthers Week 2 20-14 loss to the Tampa Bay Buccaneers

Host Desmond Johnson with Rod Funderburk, John Olzsewski, Sawyer Dillion, Aaron Gabriel. Dez gives...
ACC Football
NC State vs. West Virginia: The Wolfpack lost a tough one on the road...

Duke vs. Middle Tennessee: Duke went on the road to Middle Tennessee and came...

North Carolina vs. Wake Forest Football: Wake Forest had to hold on late, but...