The nation's 5th-ranked dual threat quarterback, Malik Hornsby, is a Tar Heel.
Carolina has its quarterback for the class of 2020, and boy howdy did they get a good one.
Malik Hornsby, the nation's 5th-ranked dual-threat quarterback, announced his commitment to North Carolina with a tweet this evening.
Hornsby is the nation's 136th-ranked player overall on the composite (83rd, and the 4th-best dual threat QB per 247Sports), making him the highest-rated commitment currently on Carolina's board. The Missouri City, TX native is a true dual-threat, as his highlight film will attest. The guy is going to be a joy to watch in Carolina blue.
Hornsby was long considered a Texas A&M lean, as Jimbo Fisher's promise of a pro-style offense was certainly appealing. However, given the NFL's adoption of more of a college-style approach (see: Murray, Kyler & Kingsbury, Kliff), and the move of his primary recruiter, Tim Brewster, back to Chapel Hill, the Heels emerged as a leader late in his recruitment.
As a quarterback, the standout trait of the 6'2, 175 pound Hornsby is his world-class athleticism. He runs a 10.5-second 100-meter dash, a sub-4.6 40, and it shows on the field. His film is full of making Texas high school football players look silly. He also demonstrates a quick, repeatable release from the pocket, and is very accurate and decisive hitting open receivers.
With three freshman QB's currently on the roster, Hornsby will have a chance to develop slowly— which is a scary proposition. He definitely needs to add some muscle to absorb the hits to which he exposes himself, and he is a little quick to bail on the pocket and allow his athleticism to take over. Behind a paywall, Texas talent evaluators compare him to a smaller Vince Young.
To read more from this article, click the link below
Source: https://www.tarheelblog.com/2019/5/15/18627153/unc-tar-heels-recruiting-malik-hornsby-commits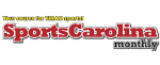 History of Bowman Gray Stadium
Carolina Panthers
In depth coverage of Carolina Panthers Football

*CatMan! R.I.P. Brother *Shaq Thompson wanting to retire here *Camp Battles Part 2 *Monty's...