The nation's 5th-ranked dual threat quarterback, Malik Hornsby, is a Tar Heel.
Carolina has its quarterback for the class of 2020, and boy howdy did they get a good one.
Malik Hornsby, the nation's 5th-ranked dual-threat quarterback, announced his commitment to North Carolina with a tweet this evening.
Hornsby is the nation's 136th-ranked player overall on the composite (83rd, and the 4th-best dual threat QB per 247Sports), making him the highest-rated commitment currently on Carolina's board. The Missouri City, TX native is a true dual-threat, as his highlight film will attest. The guy is going to be a joy to watch in Carolina blue.
Hornsby was long considered a Texas A&M lean, as Jimbo Fisher's promise of a pro-style offense was certainly appealing. However, given the NFL's adoption of more of a college-style approach (see: Murray, Kyler & Kingsbury, Kliff), and the move of his primary recruiter, Tim Brewster, back to Chapel Hill, the Heels emerged as a leader late in his recruitment.
As a quarterback, the standout trait of the 6'2, 175 pound Hornsby is his world-class athleticism. He runs a 10.5-second 100-meter dash, a sub-4.6 40, and it shows on the field. His film is full of making Texas high school football players look silly. He also demonstrates a quick, repeatable release from the pocket, and is very accurate and decisive hitting open receivers.
With three freshman QB's currently on the roster, Hornsby will have a chance to develop slowly— which is a scary proposition. He definitely needs to add some muscle to absorb the hits to which he exposes himself, and he is a little quick to bail on the pocket and allow his athleticism to take over. Behind a paywall, Texas talent evaluators compare him to a smaller Vince Young.
To read more from this article, click the link below
Source: https://www.tarheelblog.com/2019/5/15/18627153/unc-tar-heels-recruiting-malik-hornsby-commits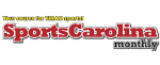 Carolina Panthers/NFL
Jay Gruden wasnt the Redskins problem. Top ten teams in College football and NFL....

Tune into The Rundown with Desmond Johnson Sat Mornings at 10am on Sports Hub...
ACC Football
North Carolina vs. Georgia Tech : The Tar Heels went on the road and...

Pittsburgh vs. Duke: Pitt almost blew a 26-3 lead but was able to get...

Wake Forest vs. Boston College: The Demon Deacons improved to 5-0 for the first...