Chuck Wall of Lexington joins host Randy Pettitt on the latest edition of the Triad Racing Podcast to talk about his record fourth Bowman Gray championship and his legendary battles with AJ Sanders in four-cylinder stock car racing across three states. Sponsored by Ace Speedway – Burlington.
Now available on all major podcast outlets including Spotify, Google Podcasts, Apple Podcasts and more.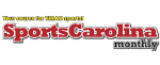 Carolina Panthers/NFL
That was bad. Really bad. The Carolina Panthers suffered their most embarrassing defeat of...

The Franchise Players take on an interesting question in the latest episode…has Panthers QB...
ACC Football
Wake Forest vs. Clemson: Clemson went big on Senior Day with a 52-3 win...

Syracuse vs. Duke Football Highlights: Syracuse got their first ACC win of the season...

Louisville vs. NC State: The Cardinals became bowl eligible after defeating the Wolfpack 34-20....