After breakfast with Ron Rivera and lunch with several future teammates, McCoy started feeling at home in Carolina.
CHARLOTTE – In recruiting, it's always nice to have the last word.
The Panthers, who competed with the Browns and Ravens for Gerald McCoy's signature, were in that position last Friday.
The former Buccaneer took his third and final team visit to Carolina, and it was a chance for the Panthers, who had freed up the necessary cap space, to make their pitch to the prized free agent.
The Panthers essentially told McCoy, "This is what we're about. Join us if you think it's right for you."
After arriving in Charlotte on Thursday evening, McCoy's first stop Friday was breakfast with the head coach.
Ron Rivera, who has coached against McCoy for nearly a decade, took him to Famous Toastery.
"He had the breakfast potatoes, fruit and oatmeal," Rivera said. "I went avocado toast."
Rivera and McCoy then spent some time familiarizing themselves. It was casual, and Rivera kept it simple.
"I really tried to focus in on us as a football team and where he would fit for us," Rivera said. "We weren't going to talk about the other teams or anything like that that he was considering; we talked about the type of team we are, the type of culture we have and how he would fit for us and the benefits of him being here in Carolina."
From there, McCoy went to the facility and underwent a physical exam. Then he met with defensive coordinator Eric Washington and defensive line coach Sam Mills III and talked some ball.
Then it was time for lunch with future teammates. Luke Kuechly, Greg Olsen, Shaq Thompson, Christian McCaffrey, Trai Turner and Kawann Short met up with McCoy at Fern – a vegan restaurant specially chosen for their vegan visitor.
Here's what some of those who attended the lunch said about it:
To read more from this article click the link below
Source: https://www.panthers.com/news/the-inside-story-of-the-visit-that-sold-gerald-mccoy-on-the-panthers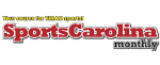 Carolina Panthers/NFL
-Picks for college footballs opening games.-The five most important games of the first week...

What should the Cowboys pay Dak Prescott? When should the rookie QBs start? Jay-Z...
ACC Football
by Les Johns With two game-winning two-minute drives under his belt in just four...

By Aaron Beard/The Associated Press RALEIGH, N.C. — Reigning national champion Clemson has taken...

College Football is one month away, Ryan gives his best bets for the season....