Carolina passed on Irvin early in 2012 draft in favor of Luke Kuechly; now both are Panthers.
CHARLOTTE – When Ron Rivera rolled up to the restaurant in his Hyundai Equus for dinner seven years ago, he and draft prospect Bruce Irvin were on their way to becoming fast friends.
Such pre-draft relationships can be fleeting, though.
"He was a guy we really did like, someone who must certainly was high up on our board," Rivera recalled. "For us, it worked out that Luke was our guy."
Irvin and the Panthers hit it off leading up to the 2012 NFL Draft, but Carolina used the No. 9 overall pick on Luke Kuechly, and the rest is history.
But Tuesday, hours after Rivera rolled up in his Mercedes for breakfast with the No. 15 pick in the 2012 draft, the relationship was renewed. The Panthers will have both Kuechly and Irvin in uniform in 2019.
"It's nice to have him on our side now," Rivera said.
Irvin, seven seasons into a successful NFL career, signed a one-year contract with Carolina on Tuesday. The versatile pass rusher arrived in Charlotte with vivid memories of Rivera's car the first time they met but more importantly a lasting impression of Rivera's character.
That stuck with Irvin all these years, and it's part of the reason he left town with a copy of his signed contract in hand.
"He upgraded. It was a black Hyunda Equus (in 2012), but today it was a Mercedes-Benz. An S-550, I think," Irvin said. "I had breakfast with him this morning, and I actually asked him about that car.
"It felt genuine, and that's hard to find in this league because the business part plays so much into it. When you find a genuine coach, you want to play for him."
At the initial meeting seven years ago – shortly before the Seahawks drafted Irvin – he said he was struck by the honest, straightforward vibe he got from Rivera and Eric Washington, then the Panthers' defensive line coach and now their defensive coordinator.
To read more from this article click the link below
Source: https://www.panthers.com/news/panthers-long-ago-held-interest-in-bruce-irvin-and-feeling-was-mutual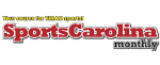 History of Bowman Gray Stadium
Carolina Panthers
*CatMan! R.I.P. Brother *Shaq Thompson wanting to retire here *Camp Battles Part 2 *Monty's...

Over his one year as Panthers owner, David Tepper has shown he's the agent...