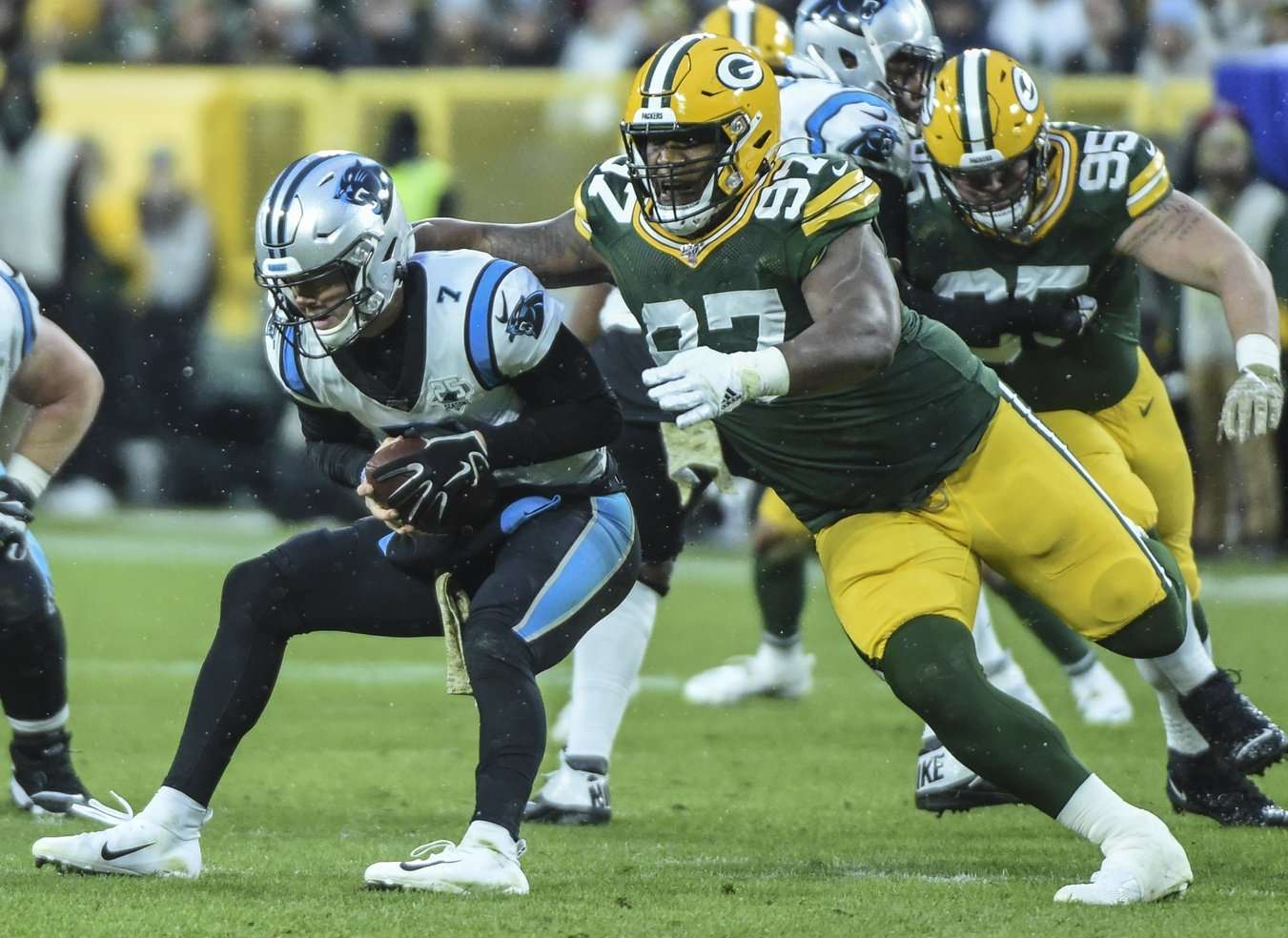 The Carolina Panthers lost a tough road game to the Green Bay Packers on Sunday 24-16. With the loss Carolina falls to 5-4. Here are three takeaways from the game.
Kyle Allen can handle the pressure. In a game that turned into a swirling snow storm on the frozen tundra of Lambeau Field, Allen showed poise in almost leading a comeback for the Panthers. Allen finished 28/43 for 307 yards and a 1 TD, but his 4th quarter performance may have talked Cam Newton fans off the ledge for now. Allen led two 4th quarter drives that got the Panthers to within one score with seconds remaining. A goal line stop of Christian McCaffrey by the Green Bay defense halted the comeback as time expired. Allen doesnt have to look over his shoulder this season with starter Cam Newton being placed on injured reserve. Panthers will need Allen play his best ball however in a tough NFC as the loss drops the Panthers to 5-4 on the outside looking in of the NFC playoffs.
Where is the Panthers run defense…..The Packers ran for 163 yards on the Panthers on Sunday. Aaron Jones scored three touchdowns on the ground, continuing a strange trend for the Panthers run defense. Over the past three games, Carolina has allowed its opponents to rush for an insane 516 yards on the ground and 10 touchdowns. Opponents are averaging more than 6 yards per carry. This is NOT winning football, and the Panthers know it. The Panthers for the year are allowing over 135 yards per game on the ground and a whopping 5.2 yards per carry. Many are pointing to the switch to a 3-4 base defense, but thats not a great excuse. Defenders are missing gap assignments and the Panthers are getting gashed by big runs in each game it seems like. This team will not make the playoffs if they can cant defend the run, especially if teams are looking to rush on them.
Dont believe the hype around Cam Newton leaving, yet….rumors surfaced this week from NFL Insider Ian Rappaport that Cam Newton would be 'open' to landing in Chicago. Problem is, Cam Newton never uttered these words. This is reckless reporting to me. Newton is pondering surgery to fix his fractured foot, which would have Newton more than ready by March for mini camps. Carrying a 19 million dollar salary for 2020, the focus seems to be on getting rid of Newton somehow, and using that money on other players. But people arent thinking about one simple fact, the best QB to lead the Panthers next year, is a healthy Cam Newton. 19 million a year is a steal for a starting QB in today's league. Why would the Panthers let the face of the franchise go with nothing in return…or better yet, for 2nd round draft picks….without knowing if hes fully healthy. Any mention of Cam being traded or cut at this point, November 2019, is merely media hype. The franchise isnt even thinking about this at this moment and they have plenty of time to decide what they want to do. Dont fall for click bait regarding Newton over the next few months.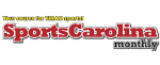 Carolina Panthers/NFL
There are still three weeks left to go in the regular season, but the...

The Carolina Panthers have released head coach Ron Rivera in a statement from team...
ACC Football
Wake Forest vs. Syracuse: The Orange got it done over the Demon Deacons in...

Miami vs. Duke: The Blue Devils ended their season on a high note with...

North Carolina vs. NC State: The Tar Heels became bowl eligible after defeating NC...