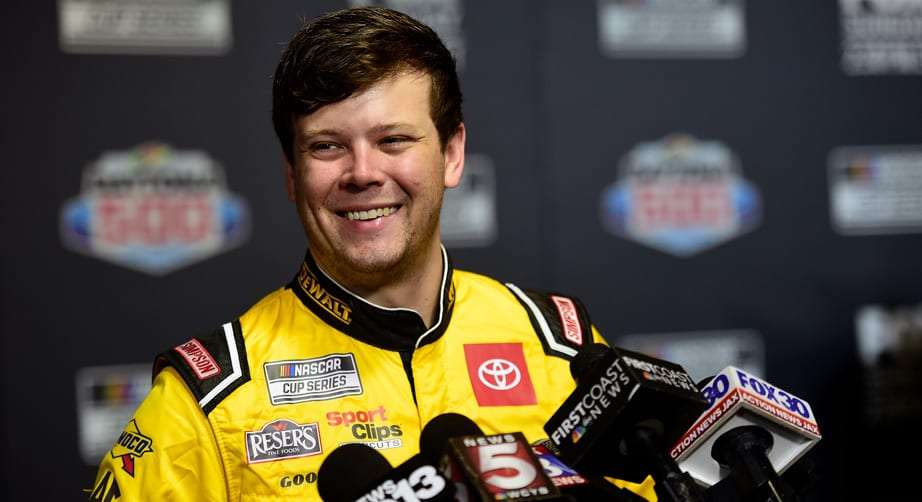 Erik Jones will be joining a new team for the 2021 season. The former Joe Gibbs Racing driver will be joining Richard Petty Motorsports to drive the historic 43 car. Regardless of the performance woes that have plagued that car for years now, being able to drive under the same number is historic, and it's as much of an awesome opportunity as Austin Dillon gets to drive the 3 car.
Jones has signed a multi-year deal, this is likely a 2-3 year deal. Jones had recently been on one-year deals with Joe Gibbs which proves confidence wasn't necessarily high in him at Joe Gibbs, fortunately, he gets a fresh start in a new car with a completely fresh look. This should prove to be a new beginning for Jones, who is no slouch in the NASCAR Cup Series.
So far in his Cup career Jones has earned two wins and 62 top tens, which proves Jones can maintain consistency from week to week. Unfortunately for Jones, the 43 car isn't what it used to be, and Bubba Wallace's departure is of note here. What's interesting is in a way Jones and Wallace switched rides, Jones leaving a Joe Gibbs Toyota only for Wallace to join a Joe Gibbs alliance Toyota.
This however should breathe a new life into Jones as a driver. It is likely he will flourish at a one-car team where he is the driver as opposed to one of four. Especially, considering Jones drove alongside two cup champions and one of the best to never win a Cup championship. Becoming the new number one guy would be a change of pace that is likely necessary for Jones to continue his upward momentum in this sport. Jones is still a guy I consider more than capable of contending for titles one day, but for now, his first year at RPM will likely prove to be more of the same.
For Jones, I predict 0 wins and just 5 top 10's for 2021, which is a step down from Jones's usual performance, but I don't necessarily think this will be a trend, more of an outlier year. I heavily feel that the 43 team will quickly jump from mid pack to front of the pack with the launch of the next-gen car.