If you follow along with men's college soccer, then chances are you might know about High Point University. The Panthers made history last year, as the men's soccer team became the first varsity team in HPU's school history to host an NCAA tournament game.
This year, the Panthers are off to another good start, as they beat William and Mary, 2-1, and only lost to 21-ranked UNC-Charlotte by a close score of 1-0. High Point will look to add another win to their schedule on Saturday, as they travel to Charlottesville (VA) to take on the 12th-ranked Virginia Cavaliers.
Speaking of adding on, how about High Point University freshman midfielder Jordan Lonchar adding an award to his name not even three weeks into his collegiate career? Yesterday, it was announced that Lonchar earned Big South Freshman of the Week based on his performance against William and Mary, in which he scored a 52nd-minute goal to extend HPU's lead to 2-0.
Lonchar followed up his impressive debut by recording a shot against the 49ers, whose defense was able to hold an impressive Panthers attack in check. Lonchar will surely look to add to his goal total when the Panthers take on UVA.
While the Panthers will need to string together consecutive wins to make the Top 25, just like they did last season, they have started off on a good note: they beat an impressive William and Mary squad that finished .500 in conference play last year, and they narrowly lost to a Top 25-ranked team. The Panthers have another golden chance at UVA on Saturday, whom they lost to 2-1 when the two schools played each other back in 2012.
Get ready for some Big South soccer!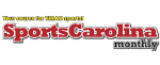 Carolina Panthers/NFL
Observations from the Panthers Week 2 20-14 loss to the Tampa Bay Buccaneers

Host Desmond Johnson with Rod Funderburk, John Olzsewski, Sawyer Dillion, Aaron Gabriel. Dez gives...
ACC Football
NC State vs. West Virginia: The Wolfpack lost a tough one on the road...

Duke vs. Middle Tennessee: Duke went on the road to Middle Tennessee and came...

North Carolina vs. Wake Forest Football: Wake Forest had to hold on late, but...