CHAPEL HILL, N.C. – The NC State men's basketball team fell at eighth-ranked UNC-Chapel Hill, 113-96, Tuesday night inside the Dean E. Smith Center.
The loss dropped the Pack to 16-7 overall and 4-6 in conference play, while the Tar Heels move to 18-4 overall and 8-1 in the ACC.
For the sixth time this season, the Pack had five players post double-digits in the scoring column. Braxton Beverly led the Pack with 17 points, while CJ Bryce (15) and DJ Funderburk (14) followed closely behind. Torin Dorn and Devon Daniels tallied 11 points and 10 points, respectively.
Despite hanging tight with the Tar Heels during the opening minutes of action, the Tar Heels used an 8-2 run to take its first double-digit lead of the game with 8:02 left in the first half and the Pack was never able to get within single digits again. Both teams shot 50 percent or better from the field in the first 20 minutes, with the Pack shooting 5-of-9 (.556) from three-point range.
The difference came at the free throw line, where the Tar Heels knocked down 13 of their 16 shots from the charity stripe in the first half after NC State found itself in early foul trouble. The Pack was just 1-for-5 from the foul line in the opening 20 minutes.
UNC took a 56-40 lead into the break, marking the Pack's largest halftime deficit of the season. Despite shooting 50 percent from the floor in the second half, NC State was never able to cut into the deficit in the second half.
Luke Maye led the Tar Heels with a double-double, scoring 31 points and hauling in 12 rebounds. Five UNC players posted double-digit scoring performances, including four of five starters.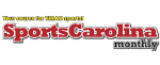 The Rundown – When will Harper and Machado sign
Carolina Panthers
The Carolina Panthers believe Cam Newton could be ready for training camp after last...

CHARLOTTE, N.C. — Carolina Panthers defensive end Julius Peppers, fourth on the NFL's career...