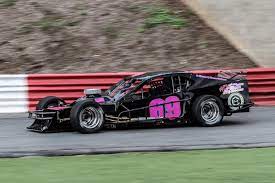 Ladies and Gentlemen welcome to another installment of driver Q&A!
I had the opportunity to catch up with one of the most hated and loved drivers at the stadium, "Superman" himself John Holleman IV. Holleman has raced in almost everything there is to race. From racing in the NASCAR K&N Pro Series East, to the NASCAR Whelen All-American Series Sportsman division, Pro All Stars Series (PASS) Pro Late Model Division, and U.S. Legend Cars International / INEX Legends Semi-Pro Division, to Modifieds.
Not to mention over the years Holleman has 23 career wins total at Bowman Gray (Street Stock, Sportsman, and Modified) as he sits tied for 48th in all time wins at the Madhouse.
Holleman's wins in three different divisions puts him in elite company. He's only 1 of 27 drivers to win in at least three divisions. Also Holleman joins only two men to win in three current divisions (Mike Queen & Ryan Nelson) thanks to Justin Mincey for that quick fact.
Q: You were racing in the Sportsman Division back when we talked a few years ago, What was the decision behind moving up to Modified's? How did it all go down?
A: I think I just had realized I had done everything but win a championship in sportsman. Kind of the same deal as when I was in street stock. Winning that championship wasn't going to make or break me as a driver and I was ready to take on a new challenge…around the same time Junior was discussing not doing full schedules anymore and he wanted me to carry on the legacy of the 69 modified. So the timing of it all came together very conveniently.
Q: What have you learned in your early career in Modified series?
A: I've learned these guys race with you with more respect most of the time, but that doesn't take anything away from how hard they will race. Everyone out there is fighting and clawing for every inch from 1st to 20th. That's why you don't see a lot of passing on the twin 25's because guys are driving their guts out the entire race.
Q: On a scale of 1-10 how big of a difference is driving a modified compared all the other makes/models you've ran?
A: I'd say a 10. It's a totally different driving style in these cars. No fenders, wide tires, a way lighter car, and a lot more horsepower. You combine those things together and throw it on a 1/4 mile track with 20-25 other cars and you're riding a horse with no bridle.
Q: What does it mean to have Junior Miller in your corner helping you and supporting you? And how much has he helped you transition in being a modified driver?
A: It means the world for sure. I pulled for him all through my childhood and try to mirror his success throughout my racing career up to this point. He's helped me more in the aspect of understanding my competitors because these are the same guys he's raced with for years. That's a huge help because if you can have an educated guess on how another guy is going to race you, where he may slip up, that's an advantage.
Q: Who have you enjoyed racing with the most since joining the modified division? And why?
A: That would have to be Danny Bohn. I've been able to race around him quite a bit and there's a lot of give and take between us two. He was one of the first people to congratulate me after my first win and I feel like we have a lot of respect for each other on and off the track.
Q: Other than Junior Miller, has there been anyone else you have leaned on for advice? What is the best advice you have gotten and who was it from?
A: Brian Loftin for sure. The best advice he's given me is just to be patient on the shorter races and just when to play the cards your dealt and when to force the issue.
Q: Would you say it's been more of a challenge racing against Burt (Myers) and Tim (Brown) than it was racing Derek (Stoltz) and Tommy (Neal) or about the same?
A: It's a challenge to win races no matter who is on the track. I'm there to beat everyone that's in the race. If you get caught up on one or two guys then someone is going to sneak by and take it away from you. It's just another name on the roof to me…I'm there to beat them all.
Q: Do you see yourself possibly running in the SMART tour or running the North South Shootout in the future?
A: Sure man. I love what the SMART tour has going for them and I was actually there at the inaugural rebirth at Caraway Speedway in 2020 and it was a great experience. I hope to join those guys some after BGS is over this season.
Q: What's next on agenda for John Holleman IV? Could we see you back racing in the K&N series or possibly running an ARCA race?
A: Definitely open to any opportunities! I'm working hard daily to advance my racing career and also my marketing manager Tom Baker and his team are pushing forward for me each day. I'm striving to move up into the top tiers of NASCAR and make a career out of my passion. I actually was really close to putting a deal together for the NCWTS race at Nashville this past June but a couple pieces didn't fall in to place for that to happen. I'm currently working to secure some partners and funding to make my NCWTS debut in the near future. It's such a tough business but if I can get aligned with the right people I think the sky is the limit.
Q: You've been running at the stadium for over 10 years now, which seems hard to believe seeing how you're still young. Could we see you running another 10-15 possibly 20 more years at the stadium?
A: I'm honestly not sure. I have a great team with great people around me and great sponsors. If I can have that for a long period of time and continue to have fun and be competitive week in and week out, then maybe. Who knows what the future holds. I'm just focused on what it's going to take to win the next race.
Q: Last question, it's something I like to ask drivers. I didn't get a chance to ask you in our last interview "If you could race against any legendary driver (BGS or NASCAR) who would it be? And why?
A: Let me start off by saying I love the history of our sport and the history of BGS. I have so much respect for everyone who came before me and accomplished the things they did. I'm always fascinated by the stories I hear and the more I learn about how racing used to be and what it took for some guys (and girls) to even make it to the racetrack.
A: Now to answer your question…honestly I may get flack for this but I don't really care. It's not a fantasy of mine to race against any one person in particular. My mentality and my approach is to just beat whoever shows up. I don't care who you are. If you're standing between me and victory lane then I'm trying to beat you and I don't care what your name is.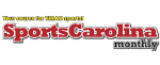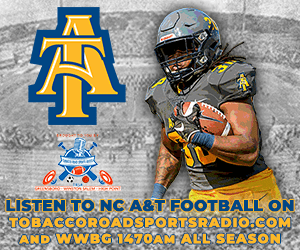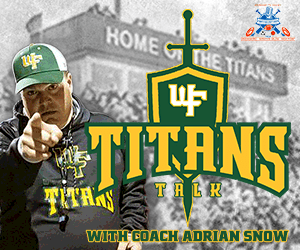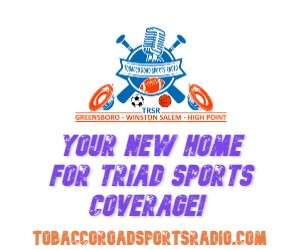 ACC Basketball
Published by The Charlotte Observer Jump around, all you college basketball fans in Charlotte:...

New Tar Heels Head Coach Hubert Davis has been busy. Marquette transfer and former...

By: Steve Kirschner University of North Carolina forward/center Armando Bacot announced today he is...
Carolina Panthers/NFL
Hosted by Desmond Johnson and Schuyler Callihan. The guys recap the big Week 4...

Hosted by Desmond Johnson and Schuyler Callihan. The guys discuss the Panthers Week 2...