NC State vs. Boston College: The BC Eagles ran all over the NC State Wolfpack defense on Saturday on the way to a 45-25 win. With Dennis Grosel making his first career start for Boston College, Steve Addazio's team relied on the run game. The Eagles rushed for 429 yards on 60 carries in the win as AJ Dillon put up 223 yards and 3 touchdowns in the win and David Bailey added 181 yards and 2 long TD runs of his own. Coming into the game, the Wolfpack run defense was ranked 1st in the ACC and 5th in FBS.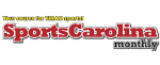 Carolina Panthers/NFL
That was bad. Really bad. The Carolina Panthers suffered their most embarrassing defeat of...

The Franchise Players take on an interesting question in the latest episode…has Panthers QB...
ACC Football
Wake Forest vs. Clemson: Clemson went big on Senior Day with a 52-3 win...

Syracuse vs. Duke Football Highlights: Syracuse got their first ACC win of the season...

Louisville vs. NC State: The Cardinals became bowl eligible after defeating the Wolfpack 34-20....