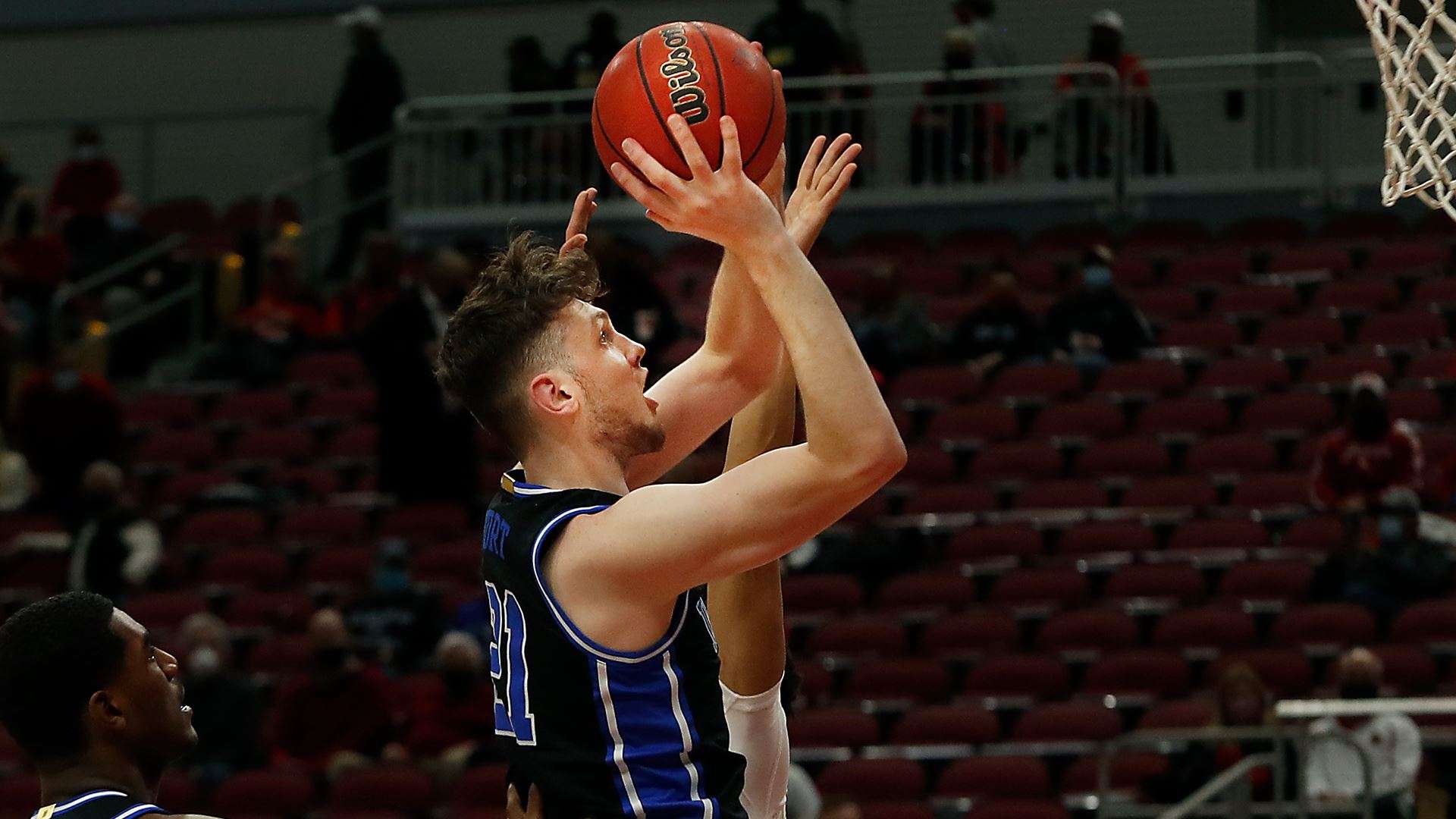 LOUISVILLE, Ky. – Sophomore Matthew Hurt went 9-of-13 for 24 points to lead Duke offensively, but the Blue Devils missed key three-point attempts in the last minute in a 70-65 loss at Louisville on Saturday afternoon.
Hurt fouled out with 1:50 remaining in the game after recording his fifth 20-point game of the season. Duke (5-5, 3-3 ACC) faced a two-point deficit with 33 seconds left when junior Joey Baker got himself free for an open look from beyond the arc that rimmed out, and a pair of missed three's by sophomore Wendell Moore Jr. and freshman DJ Steward on the next possession squandered the Blue Devils' chance to push the game to overtime.
Steward chipped in 13 points on 4-of-8 shooting and went 4-of-4 from the free throw line in a contest that featured eight ties and 18 lead changes. Moore dished out a team-high three assists to go with nine points and four rebounds.
Louisville guard Carlik Jones led the way for the Cardinals with 24 points, including the team's last nine over the final 3:44 of game time. His backcourt mate David Johnson added 12 points and eight boards.
UP NEXT
Duke will play its first home game in 17 days when it welcomes Georgia Tech to Cameron Indoor Stadium on Tuesday, Jan. 26. Tipoff is set for 9 p.m. ET on ESPN.
Louisville (10-3, 5-2 ACC) hosts Boston College next Saturday at 12 p.m. ET.