LOUISVILLE, Ky. – Three weeks after Louisville handed North Carolina its worst home loss in 17 years, the ninth-ranked Tar Heels exacted their revenge with a dominant 79-69 victory at the KFC Yum! Center on Saturday.
UNC (17-4, 7-1 ACC) trailed 15-12 early before orchestrating a 22-4 run over a nine-minute stretch to take a 34-19 lead with 4:56 to play in the first half. The Tar Heels, who improved to 5-0 on the road in ACC play for the first time since the 2007-08 season, led by as many as 19 points in joining No. 2 Duke and No. 3 Virginia atop the ACC standings.
UNC led 44-28 at halftime and 58-40 with 12:55 to play before No. 15 Louisville made a late charge. Cardinals wing Dwayne Sutton was solely responsible for a 9-0 run midway through the second half with a trio of three-pointers to cut UNC's lead to 58-49. The Tar Heels answered with a 10-2 spurt, scoring on their next five possessions to take a 68-51 lead with 7:17 to play.
Luke Maye led UNC with 20 points on 7-of-18 shooting and 11 rebounds, while Cameron Johnson added 19 points and 10 rebounds. Garrison Brooks (12) and Kenny Williams (10) also scored in double figures.
The Tar Heels shot 42.0 percent from the floor and held the Cardinals to 41.9 percent shooting. UNC outscored Louisville in second-chance points (18-3), points in the paint (38-26) and points off turnovers (19-13).
To read more from this article, click the link below….
Source: https://247sports.com/college/north-carolina/Article/UNC-Basketball-Tar-Heels-Louisville-Payback-Win-128610809/?utm_source=247Sports%20Newsletter&utm_medium=Newsletter&utm_campaign=190202_184406_North%20Carolina%20Tar%20Heels&utm_content=Link&liveconnect=88-C2-6B-96-4F-4C-2D-60-F3-71-D7-C1-64-51-1E-3D190202_184406NorthCarolinaTarHeels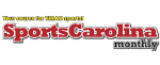 The Rundown – When will Harper and Machado sign
Carolina Panthers
The Carolina Panthers believe Cam Newton could be ready for training camp after last...

CHARLOTTE, N.C. — Carolina Panthers defensive end Julius Peppers, fourth on the NFL's career...