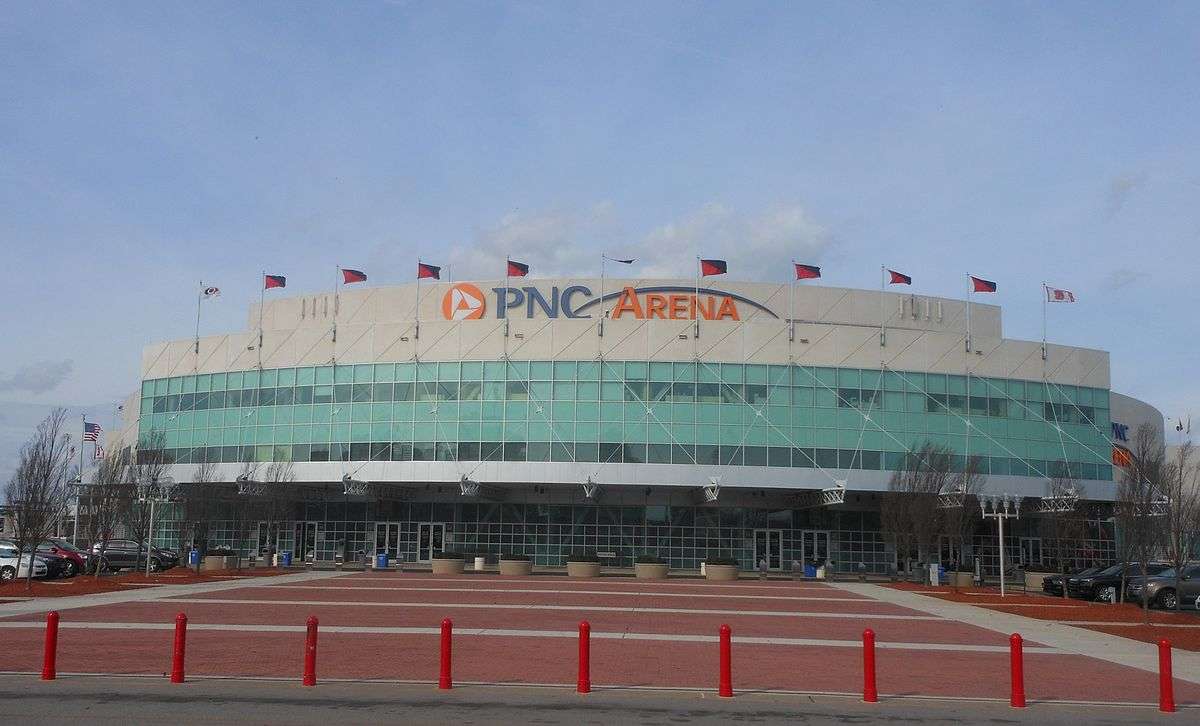 If you asked a hockey fan 10 years ago about the Carolina Hurricanes, they'd probably tell you they're the laughing stock of the NHL.
The Canes made the Eastern Conference Finals in 2009, then missed the playoffs for nine consecutive years.
If you ask a hockey fan about the Canes today, they'll probably tell you "I don't want to face them in the playoffs."
Fresh off another trip to the Eastern Conference finals and five consecutive postseason trips, there's even more exciting news in Raleigh.
On Tuesday, Aug. 15, the Canes announced a 20-year lease extension for PNC Arena. This agreement, which includes $300 million in building renovations to one of the NHL's oldest arenas and a commitment to $800 million developing the area surrounding PNC Arena, will make the Canes' home one of the top destination hubs in the Triangle.
"The bones of PNC Arena are in good shape," Canes general manager Don Waddell told team reporter Walt Ruff. "With the money the Centennial Authority has put in, and my staff maintaining it, we're in really good shape. What we don't have is some of the amenities that some of the newer buildings have – from clubs to food options. Everything that we're talking about right now is consumer-facing."
There's some more good news that comes with the lease extension announcement – Waddell said PNC Arena will host an All-Star game within three years of renovation completion, plus another Stadium Series game at Carter-Finley Stadium (N.C. State football stadium) within five years.
There is one thing PNC Arena does have right now pre-renovations – tailgating, which makes Raleigh one of the most exciting, unique hockey markets. There is not, however, a lot around the immediate arena space besides parking lots and Carter-Finley.
According to Ruff, there are plans to build a 150-room hotel, 200 multi-family residential units (apartments, townhomes), an indoor music venue, several restaurants and plenty more office space.
The hopes of all these editions is that PNC Arena will become a hockey arena that rivals some of the league's historic and new, shiny venues, such as Madison Square Garden, T-Mobile Arena. If the new-and-improved PNC Arena catches on with fans, they'll likely go back home and tell their family and friends. This can lead to social media exposure and the entire league taking notice of North Carolina's favorite hockey team, truly putting them on the map and creating a whole additional level of excitement.
Just think – what once was solely the home to N.C. State's men's basketball team, is now an NHL arena on the verge of becoming one of the league's most entertaining venues. Couple that with one of the league's best team's – Raleigh could become the league's hockey hotbed.
Follow us on Social media for the latest news on the Carolina Hurricanes
Facebook: SportsCarolina Monthly
Twitter: SportsCarolina Monthly and Aidan Jensen