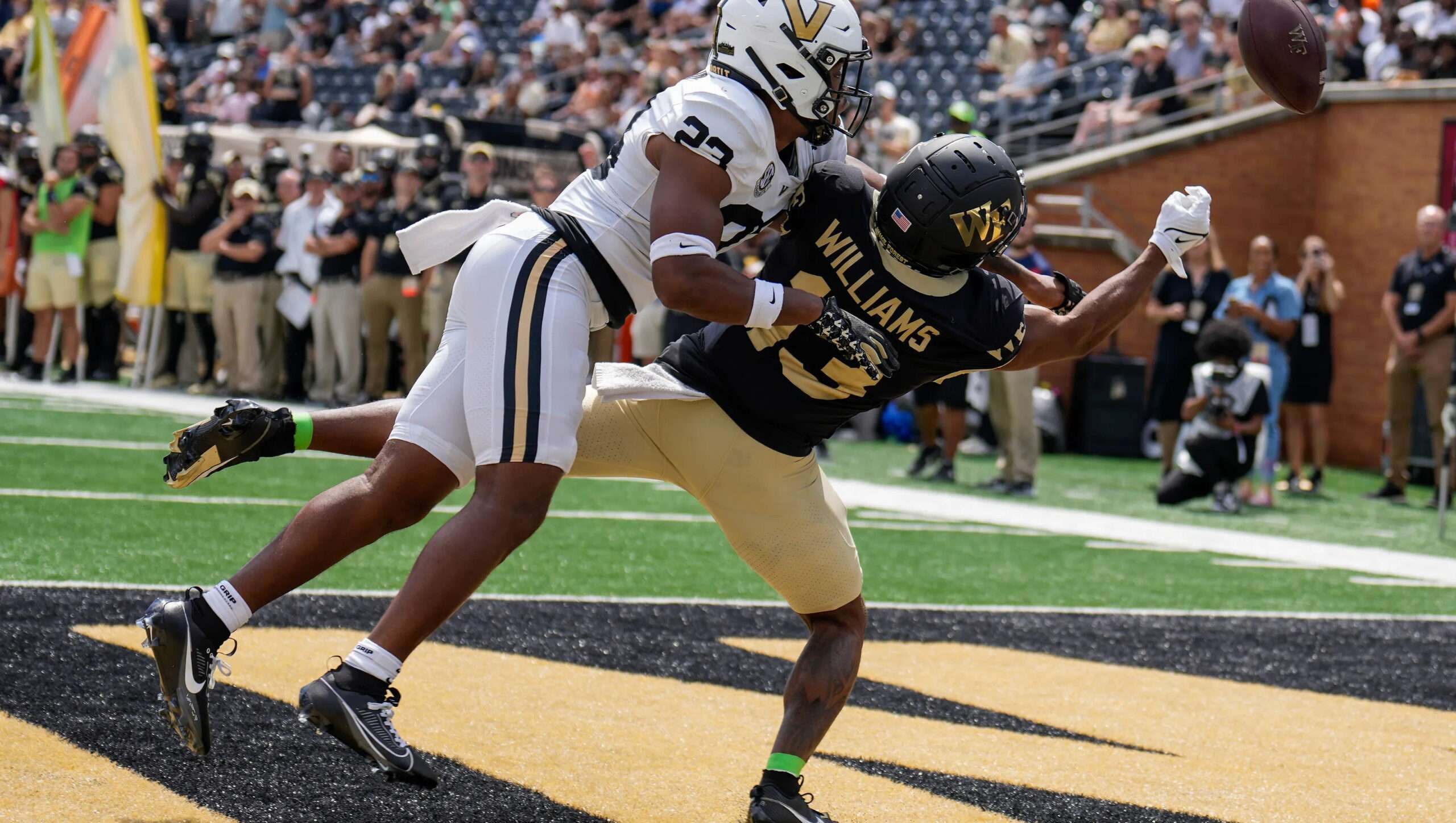 The Kansas Jayhawks put up 28 points in the first half against a Big Ten defense. Vanderbilt and Wake Forest combined for 35 points in the second quarter of a game that kicked off at 11 AM and didn't wrap up until almost 4:30 PM. Auburn picked up its first ever win in the state of California.
18.5 point underdog App State took 17th ranked North Carolina to double overtime. A number of Group of 5/FCS went into the houses of Power 5 opponents and gave them all they could handle. Notre Dame used a haul of hot dogs from the Carter-Finley concession stands to rout NC State.
A whopping six games involving ACC teams were mired in extended severe weather delays. Steve Sarkesian took his team into the house of his former boss and pulled off a feat that hadn't been accomplished by anyone in over two decades.
The list goes on and on of eye-popping stats and wild headlines from what can only be described as one of the weirdest and wackiest weekends of college football in recent memory.
HORNS HAND TIDE A TEXAS-SIZED DEFEAT
The Texas Longhorns had not defeated a top-3 team on the road since Arkansas all the way back in 1969. They hadn't beaten a top-3 opponent at all since they took down the Sam Bradfrod-led Sooners of Oklahoma in 2008. Nick Saban hadn't lost a non-conference home game by double digits since 2003. All those stats and a few more changed last Saturday night.
Steve Sarkesian, a former understudy of Saban, lead his team into Tuscaloosa for the game of the weekend across college football, and in the process proved that this time, Texas truly IS back. The Longhorns 34-24 victory snapped the Crimson Tide's 21 game home winning streak and their 57 game non-conference winning streak.
Quinn Ewers torched the Tide defense for 349 yards and three touchdowns, becoming the first non-SEC QB with a 300+ yard performance against Alabama during Saban's tenure.
The Longhorns served notice that they will be a force to be reckoned with not just this season but in years to come when they join Alabama and others in the SEC next year.
DEACS OUTDUEL 'DORES AND WEATHER DELAY
Dave Clawson's Wake Forest Demon Deacons outlasted a stingy Vanderbilt squad and a stubborn Mother Nature en route to a 36-20 win and a 2-0 start to the 2023 season.
In a game that kicked off at 11 AM but didn't end until close to 4:30 PM due to a multi-hour lightning delay, the Deacs and 'Dores combined for 35 points in a wild second quarter. Wake had 21 of the 35 in that second quarter, and outscored Vandy 12-6 in the second half.
The Demon Deacon defense stepped up big when it needed to, as did the special teams unit. A scoop-and-score off a fumbled Vanderbilt punt right before halftime proved to be the turning point in the game.