Georgia Tech vs. North Carolina: Tobias Oliver came off the bench to rack up 224 total yards and 3 total touchdowns as Georgia Tech withstood a furious Tar Heel rally to top North Carolina, 38-28. North Carolina trailed 28-10 in the third quarter but received a spark from freshman quarterback Jace Ruder in the second half before he left with an injury. The Yellow Jackets rushed for 461 yards and came up with two interceptions in the 4th quarter to hold on for the win.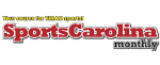 The Rundown – When will Harper and Machado sign
Carolina Panthers
The Carolina Panthers believe Cam Newton could be ready for training camp after last...

CHARLOTTE, N.C. — Carolina Panthers defensive end Julius Peppers, fourth on the NFL's career...