After leading all NFL running backs in snaps played in 2018, Christian McCaffrey is trying something different in offseason workouts.
CHARLOTTE, N.C. — Here's a scary thought: Carolina Panthers running back Christian McCaffrey has spent the offseason getting faster.
The eighth pick of the 2017 draft, who last season fell 133 rushing yards shy of joining Roger Craig and Marshall Faulk as the only players in NFL history to top 1,000 yards receiving and rushing in the same season, also has gotten stronger.
He has bulging biceps to show for it.
"I'm way stronger than I was last year," McCaffrey said. "The faster I can get, the better as well. You can always get bigger, faster, stronger.
"I don't have any choice. I have to."
This transformation has come about thanks to a workout program that best resembles one for an elite track athlete and a nutritional program focused on increasing bulk and decreasing body fat.
"Christian's routine is unique in a few ways," said his personal trainer, Brian Kula, who coached McCaffrey in track at Valor Christian High School in the Denver area. "He does not train at a fancy facility, and typically it is just him and I all by ourselves. In some regards, we are an underground operation.
"Our approach and some of our training principles are unique and somewhat outside the box of standard performance training."
To read more from this article, click on the link below
Source: http://www.espn.com/blog/carolina-panthers/post/_/id/32110/nfl-beware-panthers-christian-mccaffrey-is-faster-stronger-than-ever?fbclid=IwAR0wTp9MaICJJDneSlnsFQiYe6E_SC0j5R46-tHh6WRKtG7SaLL6b6q7368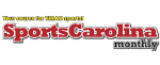 Carolina Panthers/NFL
-Picks for college footballs opening games.-The five most important games of the first week...

What should the Cowboys pay Dak Prescott? When should the rookie QBs start? Jay-Z...
ACC Football
by Les Johns With two game-winning two-minute drives under his belt in just four...

By Aaron Beard/The Associated Press RALEIGH, N.C. — Reigning national champion Clemson has taken...

College Football is one month away, Ryan gives his best bets for the season....