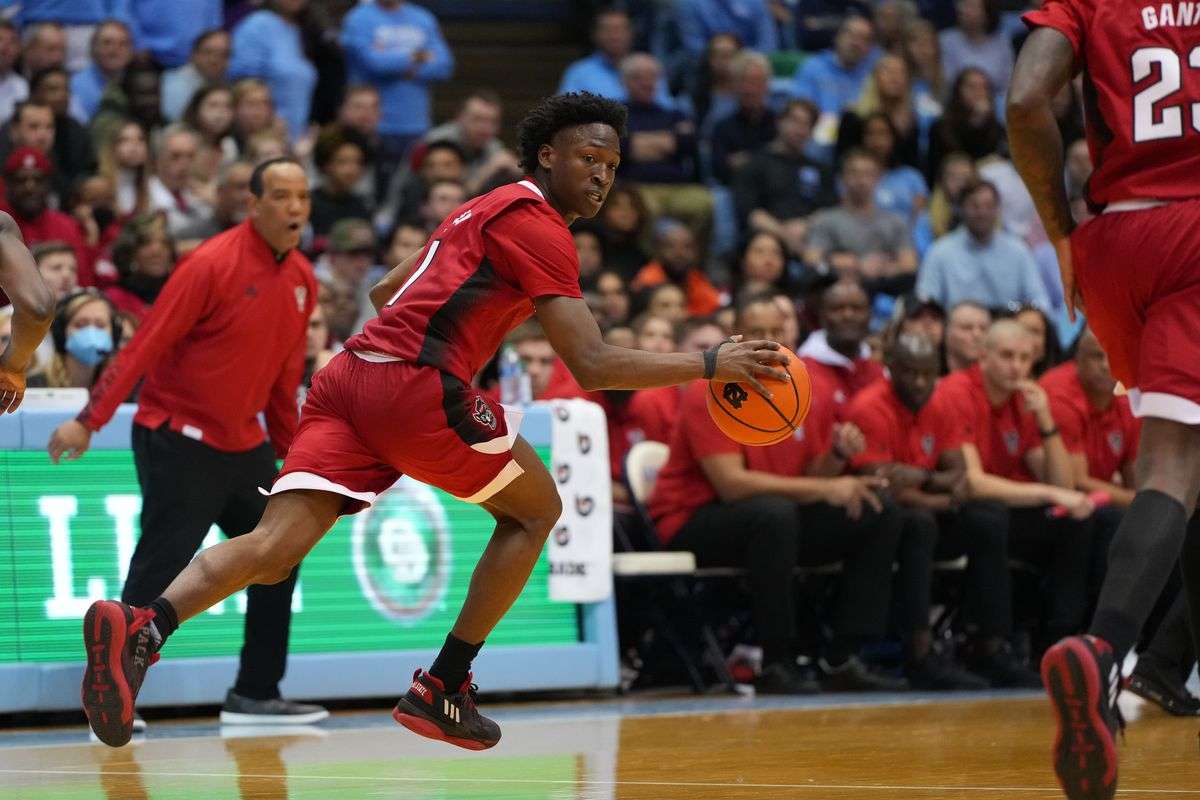 RALEIGH – The NC State men's basketball team outlasted Notre Dame, 85-82, Tuesday night at PNC Arena to register its fourth-straight ACC home win.
The Pack was led by Jarkel Joiner who scored 28 points on 9-of-18 shooting. The Oxford, Miss., native was a perfect 8-for-8 from the foul line and has now made 26 consecutive free throws.
He also led the team with six rebounds in the win.

Terquavion Smith added 17 points despite shooting just 2-of-14 from the field. Smith did tie his career-high with 11 made free throws as he went 11-for-13 from the foul line.
DJ Burns chipped in 14 points and Casey Morsell finished with 11.
NC State only turned the ball over two times in the win over the Fighting Irish, tying a school record for the fewest in a single game. The Pack also had just two turnovers in a win over Georgia Tech on Jan. 13, 1991.
The Pack opened the second half on an 18-4 run to take a 55-46 lead with 14:14 to play, but that would be NC State's largest lead of the second half as the Fighting Irish never went away.

Notre Dame closed within one, 69-68, on a Cormac Ryan three-pointer with 4:59 to go, but the Pack immediately answered with a three from Morsell to push the lead back to four.
The Irish would get back within one possession with under two minutes to play, but NC State shot 11-of-12 from the foul line in the final four minutes of the game to keep Notre Dame behind.
Cormac Ryan led five Notre Dame players in double figures with 19 points on 6-of-8 shooting, including 5-of-6 from three-point range.
NC State went on a 17-2 run early in the first half to take a 25-14 lead, but the Fighting Irish responded with a 13-2 run of its own to tie the game at 27. Notre Dame would head into the locker room with a 42-39 advantage. The Fighting Irish shot 57.7 percent from the field as their 42 points were the most given up by NC State in the first half this season.
The Pack is back in action Saturday afternoon when it travels to Winston-Salem to take on Wake Forest. Tipoff at Lawrence Joel Veterans Memorial Coliseum is scheduled for 1 p.m. and the game will be televised on the ACC Network.