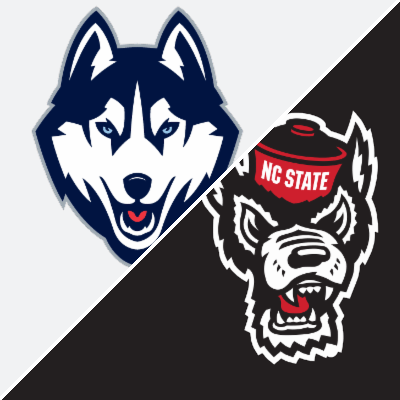 RALEIGH, N.C. – NC State scored on its first five offensive possessions to build a 31-0 lead and never looked back in cruising past UConn, 41-10, on Saturday night at Carter-Finley Stadium.

FIRST HALF (31-3)
NC State's offense sparked early in the first half as the Wolfpack scored on its first possession of the game. Devin Leary completed a 75-yard touchdown pass to Thayer Thomas, with that marking the Pack's first touchdown on the first offensive play of a game since November of 1991.

The opening-drive bomb was the first of three Wolfpack scoring drives in the first quarter as Demie Sumo-Karngbaye powered his way to a 20-yard rushing touchdown midway through and Christopher Dunn added a 48-yard field goal with less than a minute remaining in the period. NC State scored on every drive in the opening quarter, posting 197 yards of offense and going up 17-0 after that period.

Leary also connected with Devin Carter and Keyone Lesane in the second quarter to lead UConn 31-3 after 20 minutes.

SECOND HALF (41-10)
NC State held the Huskies to another scoreless quarter in the third while Porter Rooks added seven points to the Pack's tally with a four-yard reception. Collin Smith then knocked in the first field goal of his career early in the fourth quarter to push NC State's lead to 41-3. UConn found the end zone for the first time with 2:08 remaining in the game.

STAT LEADERS
QB Devin Leary
32-of-44 for 320 yards, 4 TD/1 INT
RB Michael Allen
10 rushes for 66 yards

WR Thayer Thomas
5 catches for 115 yards, 1 TD

WR Porter Rooks
5 catches for 45 yards, 1 TD

NOTABLES
The Wolfpack is off to a 4-0 start to the season for the first time since 2018. NC State has won its first four games of the year four times in the Dave Doeren era – 2014, 2015, 2018, 2022.
Thayer Thomas moved into sole possession of second in program history in career touchdown catches with 22.
NC State extended its home winning streak to 13 games, a run that started Nov. 14, 2020. That mark continues to stand as the second-longest such streak in the history of Carter-Finley Stadium.
NC State did not punt against the Huskies. It's the first time since a 47-45 win over Maryland on Nov. 5, 1994 that the Pack did not punt in a game.
Devin Leary threw for a season-high 320 yards in the game and tied his season-high with four touchdown tosses
Freshman Michael Allen registered the first rush of his young career in the game, finishing with 10 total for a game-high 66 yards.
Sophomore Porter Rooks tied his career-high with five receptions and scored his first career touchdown with a four-yard reception in the third quarter.
Redshirt freshman Sean Brown led NC State with seven tackles, besting his previous career-high of two tackles.

UP NEXT
NC State hits the road to open ACC action with a ranked clash against Clemson next Saturday. Kick-off at Memorial Stadium is set for 7:30 p.m. and the game will be televised on ABC.