Release: 01/05/2019
The Duke Blue Devils, coming off of a 16 day layoff, could have been ripe for a good Clemson team to take advantage and garner their first big win of the season. For the first 15 minutes of the first half, Clemson looked like it was a distinct possibility. Duke eventually stepped on the gas and pulled away for a 87-68 victory at Cameron Indoor Stadium to open ACC play for both teams.
Duke came out rusty and a step slow offensively and the teams traded buckets. The Clemson coaching half who wanted the Tigers to win 5 minute stretches of the game had to be happy with the progress and with 6 minutes left in the first half Clemson took a 24-22 lead but the half ended on a 18-9 Blue Devil run netting them a 7 point lead at the break.
Duke came out with a second half flourish and a 14-0 in the first 3 minutes to virtually put the game away. The Blue Devils did a much better job taking care of the ball in the second half, only turning the ball over 3 times as opposed to the 9 they gave away in the first half. Defensively Duke never wavered forcing the Tigers into 19 turnovers with 13 steals and also blocking 6 shots.
Zion Williams led the Blue Devils in scoring with his sixth double-double with 25 points and 10 rebounds in 22 minutes. It's Zion's third straight double-double and fourth in five games. Tre Jones set a new career-high with nine assists and was an assist shy of his first career double-double, also scoring 10 points. The freshman point guard had zero turnovers in the game.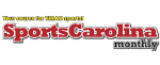 Carolina Panthers/NFL
There are still three weeks left to go in the regular season, but the...

The Carolina Panthers have released head coach Ron Rivera in a statement from team...
ACC Football
Wake Forest vs. Syracuse: The Orange got it done over the Demon Deacons in...

Miami vs. Duke: The Blue Devils ended their season on a high note with...

North Carolina vs. NC State: The Tar Heels became bowl eligible after defeating NC...