RALEIGH – West Forsyth held off Southeast Raleigh 47-36, pulling away slowly to win the school's first Women's Basketball State Championship.
Callie Scheier lit it up from beyond the arc, making seven of her 12 three-point attempts, and nine of 19 from the field. She scored 29 points to lead all scorers while adding two steals on her way to being name the Kay Yow Most Valuable Player for the 4A Women's Championship.
West Forsyth also got a great contribution from Destiny Griffin who added 13 points while snatching six rebounds. Griffin was named the Titans' Most Outstanding Player for the game. Shakira Baskerville also contributed for the Titans, grabbing 11 rebounds, nearly half of the team's total of 25.
Southeast Raleigh outrebounded West Forsyth 38-25, but only shot 29.8% from the floor for the game. They also gave up 12 turnovers which the Titans turned into 11 points, holding an 11-5 edge in points off turnovers in the game.
The Bulldogs were led by Anya Poole who scored 14 points while pulling down 10 rebounds for a double-double. Poole was named the Most Outstanding Player for Southeast Raleigh. Southeast Raleigh also got 12 points from Tamia Davis who added 3 assists in the game.
Southeast Raleigh finished the season 25-6. They were 11-1 as the champions of the Cap 7 4A Conference. The Bulldogs won the Eastern Regional title for the sixth year in program history.
West Forsyth wrapped up the year 26-3, 9-1 in the Central Piedmont 4A Conference where they were the champions. The Titans earned the program's second Western Regional Championship, the first since 2012. They won the Women's Basketball Championship for the first time in school history.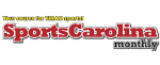 Carolina Panthers/NFL
Jay Gruden wasnt the Redskins problem. Top ten teams in College football and NFL....

Tune into The Rundown with Desmond Johnson Sat Mornings at 10am on Sports Hub...
ACC Football
North Carolina vs. Georgia Tech : The Tar Heels went on the road and...

Pittsburgh vs. Duke: Pitt almost blew a 26-3 lead but was able to get...

Wake Forest vs. Boston College: The Demon Deacons improved to 5-0 for the first...