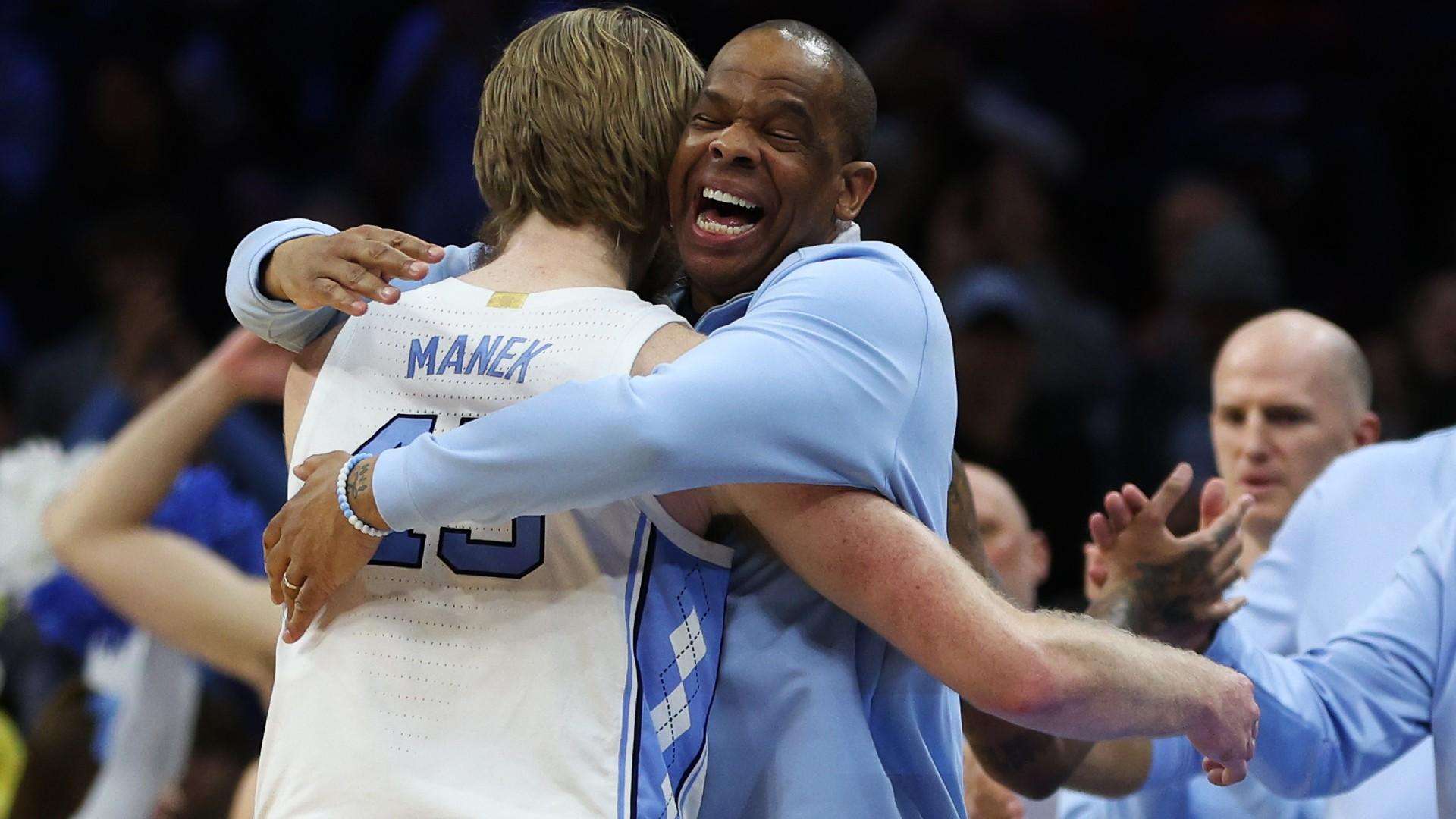 I'm so proud of Hubert Davis. I knew he was being groomed to take over the program years ago and would say it on air all the time and get met with laughs. When he was hired, all I heard was Wes Miller, which was an insult considering Hubert was handpicked by a legend Roy Williams. I go hard for Coach Davis. Why?
Coach Davis is the first black Head Coach in North Carolina Men's Basketball history. It was going to simply be harder for him because of that. Many will say they scrutinized him for all the reasons in the world….but to many of us…black fans…we cant help but remember the past and it hurts. It's 2022 but this is still the south. I still catch side eyes when I take my wife out sometimes. That's incredible to me in 2022.
It's funny because of what else happened Sunday but but Chris Rock said it in his last stand up…."Black folks have to fly….to get to a place white people can simply walk to".
I've been the only black person in upper management. I've known what it's like to work 3 times as hard as everyone just to be at the same level as "peers" it's the world we live in. So when I see something like Barack Obama become President, or Hubert taking over my favorite CBB program, I'm going to cheer harder for them. I'm going to defend them. Hard. Because they represent something deep in myself that is hard to explain but easy to see. I'm SO proud of Hubert.
In his first season as a Head Coach, he's one of 4 ACC 1st time coaches to win over 20 games. Going to the Final Four in his first season. With a squad many of his own fanbase left for dead a month ago. Hubert is and was the best choice for the job. And he's SO humble about it all. He never looks angry or flustered. He's a winner. He's succeeding in a position someone that looks like me has never had an opportunity to. I can't express the emotions I've been going through watching this man handle the jokes the questions the second guessing from his fan base with incredible grace. That's huge for me.
Just like in 2016, when finally I could say to my kids "you really can become President one day," it's deeper than just rebounds and blocks for me. Hubert represents more. And I'm glad to call him our Coach. Good luck Saturday Coach Davis. I've been here riding the whole time and ill be riding again this weekend. Go Heels!!!!!
Desmond Johnson is the owner of Tobacco Road Sports Radio, LLC. He is the host of The Rundown with Desmond Johnson, Saturday mornings live on WWBG 1470am in the Triad and online at TobaccoRoadSportsRadio.com plus multiple social media outlets.