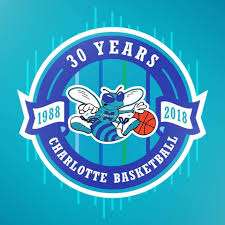 By Matt Rochinski – NBA.com
Kemba Walker broke the record for the highest scoring game Opening Night in franchise history, finishing with 41 points against Milwaukee as the Hornets fought their way back from a 20-point deficit to take a late lead before eventually falling, 113-112, to the Bucks on Oct. 17 at Spectrum Center.
For a moment, it looked as if Charlotte was about to replicate its historic performance from 2014 when the Hornets clawed out of a 24-point hole against the Bucks on Opening Night for the largest comeback in franchise history on their way to an overtime win. Unfortunately for Charlotte, history did not repeat itself, but the Hornets effort, particularly in the fourth quarter, gave them a chance to pull off the unthinkable.
When Kemba Walker had the ball in his hands with 24.5 seconds remaining, nearly every Hornets fan of the 17,889 packing Spectrum Center was waiting to see another amazing, game-winning performance buy Charlotte's captain. Walker drove right but was unable to convert but Marvin Williams found a way to get the ball to Nic Batum for a potential game-winning trey from the left side. Batum's shot was too strong with the clock on his back and the Hornets were left heartbroken following an amazing display by Walker and the Hornets to come back.
"It felt like another game here at Spectrum [Center] for us," Williams said. "That's kind of the story of our season, I feel like last year we were in a lot of ball games that came down to situations like that. We're going to get better. Kemba had a hell of a look at the rim there. Obviously we had some bad luck there and I was able to get it to Nic. He had a hell of a look but the game didn't come down to a shot like that. We've got to get off to a better start and put ourselves in position to win the game."
To finish this article click on the link below….
Source: https://www.nba.com/hornets/milwaukee-story