Wake Forest vs. NC State: Demon Deacons quarterback hit tight end Jack Freudenthal over the middle for a 32-yard, game-winning touchdown pass with: 30 seconds to play to help Wake Forest upset No. 14 NC State on the road in Raleigh 27-23. Wide receiver Sage Surratt caught 8 passes for 109 yards in the win for Wake. Pack quarterback Ryan Finley finished with 374 yards passing and a touchdown in the loss.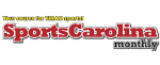 The Rundown – When will Harper and Machado sign
Carolina Panthers
The Carolina Panthers believe Cam Newton could be ready for training camp after last...

CHARLOTTE, N.C. — Carolina Panthers defensive end Julius Peppers, fourth on the NFL's career...