Wake Forest vs. NC State: Demon Deacons quarterback hit tight end Jack Freudenthal over the middle for a 32-yard, game-winning touchdown pass with: 30 seconds to play to help Wake Forest upset No. 14 NC State on the road in Raleigh 27-23. Wide receiver Sage Surratt caught 8 passes for 109 yards in the win for Wake. Pack quarterback Ryan Finley finished with 374 yards passing and a touchdown in the loss.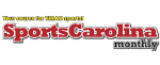 Carolina Panthers/NFL
The Carolina Panthers have released head coach Ron Rivera in a statement from team...

Is this the end? Is this what the beginning of the end looks like?...
ACC Football
Wake Forest vs. Syracuse: The Orange got it done over the Demon Deacons in...

Miami vs. Duke: The Blue Devils ended their season on a high note with...

North Carolina vs. NC State: The Tar Heels became bowl eligible after defeating NC...