Houston Baptist vs. Wake Forest: The Huskies beat Wake Forest 93-91 in overtime. Ian DuBose hit a game-tying 3 pointer with under a second to play in regulation before Houston Baptist came out on top in the extra period. Brandon Childress scored a game-high 27 points for the Deacs, while Jaylen Hoard added 22 in the loss.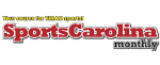 Carolina Panthers/NFL
The Carolina Panthers have released head coach Ron Rivera in a statement from team...

Is this the end? Is this what the beginning of the end looks like?...
ACC Football
Wake Forest vs. Syracuse: The Orange got it done over the Demon Deacons in...

Miami vs. Duke: The Blue Devils ended their season on a high note with...

North Carolina vs. NC State: The Tar Heels became bowl eligible after defeating NC...