Houston Baptist vs. Wake Forest: The Huskies beat Wake Forest 93-91 in overtime. Ian DuBose hit a game-tying 3 pointer with under a second to play in regulation before Houston Baptist came out on top in the extra period. Brandon Childress scored a game-high 27 points for the Deacs, while Jaylen Hoard added 22 in the loss.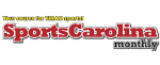 Carolina Panthers/NFL
Jay Gruden wasnt the Redskins problem. Top ten teams in College football and NFL....

Tune into The Rundown with Desmond Johnson Sat Mornings at 10am on Sports Hub...
ACC Football
North Carolina vs. Georgia Tech : The Tar Heels went on the road and...

Pittsburgh vs. Duke: Pitt almost blew a 26-3 lead but was able to get...

Wake Forest vs. Boston College: The Demon Deacons improved to 5-0 for the first...