Wake Forest vs. Clemson: The Clemson Tigers played great defensively in their 64-37 win against the Wake Forest Demon Deacons. The Tigers defense forced 16 turnovers, blocked 10 shots, and held Wake Forest to just 23.7% shooting. The player of the game for Clemson was their big man Elijah Thomas. Thomas finished the game with 23 points, 10 rebounds, and 7 blocks. Chaundee Brown led the Demon Deacons in scoring with 12 points.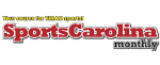 The Rundown – When will Harper and Machado sign
Carolina Panthers
The Carolina Panthers believe Cam Newton could be ready for training camp after last...

CHARLOTTE, N.C. — Carolina Panthers defensive end Julius Peppers, fourth on the NFL's career...