Memphis vs. Wake Forest: Demon Deacons quarterback Jamie Newman racked up 419 total yards and was responsible for 4 touchdowns in a 37-34 win over the Tigers at the Birmingham Bowl. Newman rushed for the eventual game-winning touchdown with under 1:00 to play before a game-tying Memphis field goal attempt missed to the right. Wide receiver Alex Bachman caught 7 passes for 171 yards in the win that was Wake's 3rd consecutive bowl victory.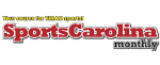 The Rundown – When will Harper and Machado sign
Carolina Panthers
The Carolina Panthers believe Cam Newton could be ready for training camp after last...

CHARLOTTE, N.C. — Carolina Panthers defensive end Julius Peppers, fourth on the NFL's career...