On the tail end of their 3 game road trip to start their season, the UNC Greensboro Spartans traveled down to the coast to face CAA opponent UNC Wilmington Seahawks. UNCG was able to hold off a spirited 2nd half rally and pull away from Wilmington 82-61.
The score however, doesn't tell the whole story. The game consisted of some parts dominance, some parts a work in progress.
The Spartans have spent all off-season trying to find their defensive voice. Communication is the glue that keeps Wes Miller's defensive minded club striving for excellence.
The aggressive Spartans are trying and the effort is clearly there, but too many open looks and defensive breakdowns remain. Coach Miller agreed, "My assessment is we still have a long way to go defensively, that's gotta become an identity, It's been that for the past 2 years, it's been who we are with our defensive mentality and defensive approach. This team hasn't figured out how to be that yet."
While however not pleased at the current status of his teams defensive identity there is one thing that is very clear about this current incarnation of UNCG basketball. This is a very deep and talented team with large contributions on both ends of the floor. Much like another SOCON power, Wofford, this Spartan team is not a one man show.
"Yeah sometimes as a coach I think we run too much offense through Francis, but it's so hard not to because he's so good offensively and creates so much for others." "But on the flip side, it was great to see Kyrin come out and continue his play. We've seen this in practice but it's nice to see in-game."
Adding to the depth of UNCG is Junior guard Malik Massey.
Massey showed a knack for being clutch down the stretch, with the game's momentum threatening to teeter towards Wilmington , the Junior guard nailed not one but two dagger three pointers with 12:59 to play that pushed the lead back to 9 and again with 11:41 in regulation pushing the lead back to 7. Every time the Seahawks threatened the Spartans had the answer.
"I think Malik Massey has shown probably the most improvement of any of our players from one year to the next. It was nice to see him show it in a game, he hit some big shots and made good plays" Coach continued on Malik's clutch play, "I think his AND 1 really turned the game back for us, yeah, his minutes and production were huge."
The outlook in preseason was how do the Spartans replace what they lost for a championship team the year prior.
The answer is a simple one, strength in numbers.
This time it was Malik Massey scoring 11 on 4 of 5 shooting against Wilmington. A few nights ago it was Kyrin Galloway scoring 32 against LSU. There were big moments in the game that won't show up in the stat sheet like freshman Mohammed Adulsalem drawing 2 huge charges in his first extended minutes of the game. Another freshman Angelo Allegri had some nice moments and penetration that lead to points or good action around the basket.
The Spartans have answers all over the gym.
Francis Alonso lead the balanced attack with 18 points. Kyrie Galloway had 12 points and 9 rebounds and Isaiah Miller chipped in with 10 points and 4 rebounds and 3 steals.
For Wilmington it was the Devontae Cacok show, he led with 17 points and 16 rebounds. Jalen Fornes was great on the perimeter for the Hawks and finished with 15 points. UNC Wilmington fell to 0-3 on the young season.
This Spartan team is different than previous clubs of the Wes Miller era.
A new face steps up every night, so while they search, the Spartans are finding what they may uncover is the building blocks to another championship season.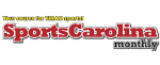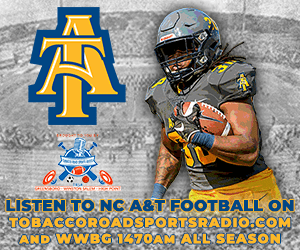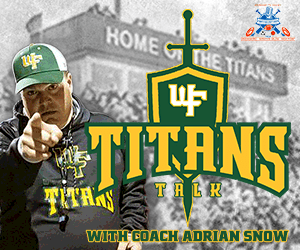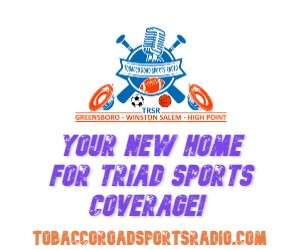 ACC Basketball
DURHAM – Fans of the Duke men's basketball program took their first look at the...

CHAPEL HILL—The University of North Carolina men's and women's basketball teams celebrated the start...

Published by The Charlotte Observer Jump around, all you college basketball fans in Charlotte:...
Carolina Panthers/NFL
Published by The Charlotte Observer CHARLOTTE, N.C. — When he was a kid, Daniel...

Published by New York Daily News NEW YORK — Graham Gano is thankful that...