UNC head coach Roy Williams will be losing two heralded freshmen this year.
Freshman Point Guard Coby White has declared for the 2019 NBA draft according to the UNC athletic department. Little averaged 16.1 points and 4.1 assists for North Carolina in 2018-19 and was a second-team All-ACC selection.
"This season has taught me so much and I wouldn't trade the opportunity to play at UNC with a group of guys that have truly become my brothers for anything," White said in a Twitter post on Wednesday. "These past 10 months have been the highlight of my basketball career and I've grown so much on and off the court."
"This year, this school, this experience has prepared me for the next phase of my basketball journey," White continued. "Again, thank you! Carolina will forever be my home! I will forever be a Tar Heel! This is not a goodbye, but until next time. Go Tar Heels!"
White was second on the team in scoring and led North Carolina in assists, setting the first-year record for 3-pointers made with 82. White also posted the fifth-highest scoring average ever by a first-year UNC player. With White leading the charge, North Carolina finished with a 29-7 record and a share of the ACC regular season title, as well as a No. 1 seed in the NCAA Tournament.
North Carolina's season ended with a 97-80 loss to 5th seed Auburn in the Sweet Sixteen.
White joins fellow freshman Nassir Little in declaring for the NBA draft early. Only G Leaky Black remains from the 2018-19 Freshman class for UNC.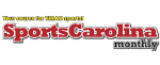 History of Bowman Gray Stadium
Carolina Panthers
In depth coverage of Carolina Panthers Football

*CatMan! R.I.P. Brother *Shaq Thompson wanting to retire here *Camp Battles Part 2 *Monty's...