Woods announced Thursday he'll finish his career elsewhere after three seasons at UNC
North Carolina junior guard Seventh Woods announced Thursday that he is leaving the Tar Heels program and plans to transfer elsewhere to finish his college career.
Woods, a former top-50 recruit whose senior mixtape brought him popularity before his college days, chose UNC as a recruit at a time when blue-chip recruits were steering away from Chapel Hill, North Carolina, due in part because of the then-ongoing NCAA probe related to academic misconduct.
"Two regular season championships, a National Championship and group of brothers that I would cherish for life," Woods said in his announcement. "I wouldn't go back and change any decision I've made but I do feel like it's time for a change, with that being said I plan on finishing my academic and basketball career elsewhere."
To finish reading this article click the link below
Source: https://www.cbssports.com/college-basketball/news/unc-junior-guard-seventh-woods-announces-hes-transferring-from-tar-heels-program/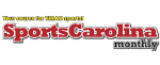 History of Bowman Gray Stadium
Carolina Panthers
In depth coverage of Carolina Panthers Football

*CatMan! R.I.P. Brother *Shaq Thompson wanting to retire here *Camp Battles Part 2 *Monty's...