AJ Sanders of Mocksville reflects on an Ace Speedway title and a storied career on this episode of the Triad Racing Podcast. Veteran Announcer Randy Pettitt is the host of this edition presented by Oct 18-19 Rodney Cook Classic at Ace Speedway.
Catch up on all episodes now, available on all major podcast outlets.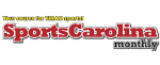 Carolina Panthers/NFL
That was bad. Really bad. The Carolina Panthers suffered their most embarrassing defeat of...

The Franchise Players take on an interesting question in the latest episode…has Panthers QB...
ACC Football
Wake Forest vs. Clemson: Clemson went big on Senior Day with a 52-3 win...

Syracuse vs. Duke Football Highlights: Syracuse got their first ACC win of the season...

Louisville vs. NC State: The Cardinals became bowl eligible after defeating the Wolfpack 34-20....