Triad Racing Podcast interviews veteran driver Penn Crim Jr of Belews Creek on this episode. Crim discusses his 2019 Ace Speedway Limited Late Model title and a driving career that has spanned nearly four decades. The Triad Racing Podcast is hosted by Randy Pettitt and is sponsored by the Sixth Annual Rodney Cook Classic at Ace Speedway.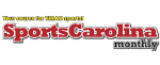 Carolina Panthers/NFL
The Carolina Panthers have released head coach Ron Rivera in a statement from team...

Is this the end? Is this what the beginning of the end looks like?...
ACC Football
Wake Forest vs. Syracuse: The Orange got it done over the Demon Deacons in...

Miami vs. Duke: The Blue Devils ended their season on a high note with...

North Carolina vs. NC State: The Tar Heels became bowl eligible after defeating NC...