The first female Sportsman winner at the Madhouse, Amber Lynn of Walkertown, talks about growing up racing, making history and some controversy as she joins host Randy Pettitt and her racing father Ron Burchette on this edition of the Triad Racing Podcast.
Triad Racing Podcast with Randy Pettitt can be found on the following platforms.
Apple Podcasts – https://podcasts.apple.com/us/podcast/sports-podcasts-powered-by-sportscarolinamonthly-com/id1457392710?uo=4
Google Podcasts – https://www.google.com/podcasts?feed=aHR0cHM6Ly9hbmNob3IuZm0vcy85ZWUxNzY0L3BvZGNhc3QvcnNz
Anchor – https://anchor.fm/scm-podcasts
Spotify – https://open.spotify.com/show/0iv0SY5Wqz2pP4Bu8J0hqf
Breaker – https://www.breaker.audio/sports-podcasts-powered-by-sportscarolinamonthly-dot-com
Pocketcast – https://pca.st/832T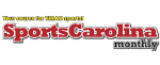 Carolina Panthers/NFL
What should the Cowboys pay Dak Prescott? When should the rookie QBs start? Jay-Z...

Now available on all major podcast outlets.
ACC Football
By Aaron Beard/The Associated Press RALEIGH, N.C. — Reigning national champion Clemson has taken...

College Football is one month away, Ryan gives his best bets for the season....

The nation's 5th-ranked dual threat quarterback, Malik Hornsby, is a Tar Heel. Carolina has...