The first female Sportsman winner at the Madhouse, Amber Lynn of Walkertown, talks about growing up racing, making history and some controversy as she joins host Randy Pettitt and her racing father Ron Burchette on this edition of the Triad Racing Podcast.
Triad Racing Podcast with Randy Pettitt can be found on the following platforms.
Apple Podcasts – https://podcasts.apple.com/us/podcast/sports-podcasts-powered-by-sportscarolinamonthly-com/id1457392710?uo=4
Google Podcasts – https://www.google.com/podcasts?feed=aHR0cHM6Ly9hbmNob3IuZm0vcy85ZWUxNzY0L3BvZGNhc3QvcnNz
Anchor – https://anchor.fm/scm-podcasts
Spotify – https://open.spotify.com/show/0iv0SY5Wqz2pP4Bu8J0hqf
Breaker – https://www.breaker.audio/sports-podcasts-powered-by-sportscarolinamonthly-dot-com
Pocketcast – https://pca.st/832T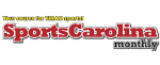 Carolina Panthers/NFL
Jay Gruden wasnt the Redskins problem. Top ten teams in College football and NFL....

Tune into The Rundown with Desmond Johnson Sat Mornings at 10am on Sports Hub...
ACC Football
North Carolina vs. Georgia Tech : The Tar Heels went on the road and...

Pittsburgh vs. Duke: Pitt almost blew a 26-3 lead but was able to get...

Wake Forest vs. Boston College: The Demon Deacons improved to 5-0 for the first...