Host Desmond Johnson with John Olszewski, Haskell Shelton, Rod Funderburk, Sawyer Dillion, Aaron Gabriel. The Guys review Game 1 of the NBA Finals between the Warriors and Raptors. Is Chris Paul still a top 20 player in the NBA? A look at the protective netting situation in Baseball, should it be extended to the foul pole on each side? Plus, Gerald McCoy visiting the Panthers, update on Cam Newton rehab, Houston Rockets are trading everybody and more. Tune into The Rundown Sat mornings 10a-12noon on Sports Hub Triad!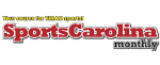 Carolina Panthers/NFL
-Picks for college footballs opening games.-The five most important games of the first week...

What should the Cowboys pay Dak Prescott? When should the rookie QBs start? Jay-Z...
ACC Football
by Les Johns With two game-winning two-minute drives under his belt in just four...

By Aaron Beard/The Associated Press RALEIGH, N.C. — Reigning national champion Clemson has taken...

College Football is one month away, Ryan gives his best bets for the season....