Host Desmond Johnson with John Olszewski and Rod Funderburk with Sawyer Dillon and Aaron Gabriel. The guys look back at the week in sports….Cam Newton has shoulder surgery, favorite and least favorite Super Bowl winners of our lifetimes, Kemba Walker gets elected to start the NBA All Star Game, Tiger Woods in action for the 2019 season, a look at the upcoming ACC Basketball weekend and more. Tune into The Rundown with Desmond Johnson Sat Mornings 10am-12noon on The Sports Hub!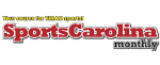 The Rundown – When will Harper and Machado sign
Carolina Panthers
The Carolina Panthers believe Cam Newton could be ready for training camp after last...

CHARLOTTE, N.C. — Carolina Panthers defensive end Julius Peppers, fourth on the NFL's career...