Host Desmond Johnson with John Olzsewski and Rod Funderburk. Its the 1 year anniversary show! The guys ask who should be in the Panthers Ring of Honor, look at Hornets action from the past week, preview the upcoming matchup Saturday night between 1 Duke and 4 Virginia, and NFC/AFC Conference Championship previews. Chris Lea, Brandon Blakney, Haskell Shelton and Kyle Butler stop by to chime in. Tune into The Rundown with Desmond Johnson Sat mornings 10am-12noon on The Sports Hub!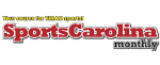 History of Bowman Gray Stadium
Carolina Panthers
In depth coverage of Carolina Panthers Football

*CatMan! R.I.P. Brother *Shaq Thompson wanting to retire here *Camp Battles Part 2 *Monty's...