Host Desmond Johnson with John Olzsewski, Rod Funderburk, Sawyer Dillion, Intern Aaron. Wrestlemania 35 preview with WXII's Chris Lea, who is your favorite Charlotte Hornets player of all time, NCAA Final Four preview, Hornets still have a shot at the NBA playoffs with 3 games to go and more. Tune into The Rundown with Desmond Johnson, live 10am-12noon on The Sports Hub!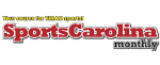 History of Bowman Gray Stadium
Carolina Panthers
In depth coverage of Carolina Panthers Football

*CatMan! R.I.P. Brother *Shaq Thompson wanting to retire here *Camp Battles Part 2 *Monty's...