Host Desmond Johnson with John Olszewski, Rod Funderburk, Sawyer Dillion, Intern Aaron. A recap of UNC vs Duke, Zion Williamson's injury, NBA looking at ending the One and Done era, Charlotte Hornets/NBA notes, Should Panthers sign Colin Kaepernick and more. Tune into The Rundown with Desmond Johnson Sat Mornings live 10am-12noon on The Sports Hub!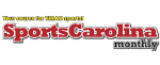 History of Bowman Gray Stadium
Carolina Panthers
How the Raptors have come back from a 2-0 deficit, Will Kawhi stay?, did...

Tight end Greg Olsen said he's been "cleared for everything for a while now,"...