Host Desmond Johnson with John Olzsewski, Rod Funderburk, Brandon Blakney, Mark Zanetto. Loaded Saturday show, Panthers vs Browns preview, High School Football State title games have been announced, weve got your times and locations for next week, Who will win the Heisman Trophy? Plus, Our all time UNC basketball team as our series of ACC basketball teams continue. Tune into The Rundown with Desmond Johnson 10a-12 noon on WSJS Sports Hub!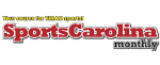 Carolina Panthers/NFL
Jay Gruden wasnt the Redskins problem. Top ten teams in College football and NFL....

Tune into The Rundown with Desmond Johnson Sat Mornings at 10am on Sports Hub...
ACC Football
North Carolina vs. Georgia Tech : The Tar Heels went on the road and...

Pittsburgh vs. Duke: Pitt almost blew a 26-3 lead but was able to get...

Wake Forest vs. Boston College: The Demon Deacons improved to 5-0 for the first...