Desmond Johnson with Rod Funderburk, Haskell Shelton, Aaron Gabriel. A look back at the 1998 MLB home run chase between Mark McGuire and Sammy Sosa. Is there anyone in current day Major League Baseball that can hit 73 home runs in a season…and should McGuire and Sosa be in the Hall of Fame?
Tune in to The Rundown with Desmond Johnson Saturday Mornings at 10am on Sports Hub Triad.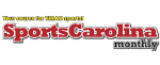 History of Bowman Gray Stadium
Carolina Panthers
*CatMan! R.I.P. Brother *Shaq Thompson wanting to retire here *Camp Battles Part 2 *Monty's...

Over his one year as Panthers owner, David Tepper has shown he's the agent...