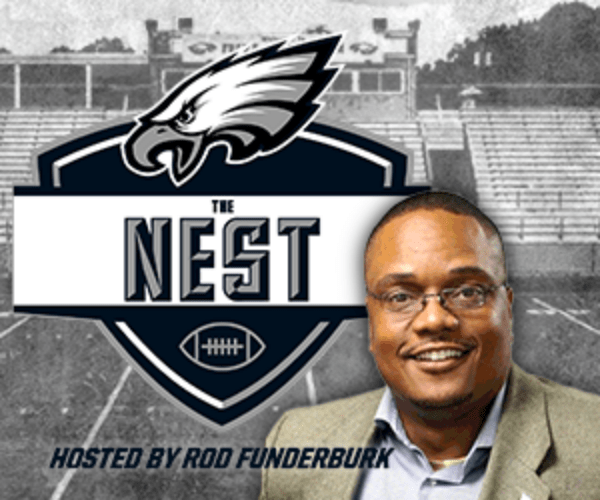 Published on: October 16, 2019 at 12:43 PM
Hosted by Rod Funderburk. Recorded weekly at East Coast Wings Kernersville. Rod talks football over wings each week with East Forsyth Eagles Head Coach Todd Willert. This week, Assistant Coach James Studivent and LB Eliah Thomas join the show. The guys talk about the Eagles first loss of the season, a Week 7 home loss over undefeated West Forsyth.  Plus, A look ahead to a battle of Kvegas  Friday Oct 19th as East Forsyth hits the road to face their cross town rival, 4-2 Glenn.  Plus, Rod talks ACC football with the guys and NFL news.   The Nest with Head Coach Todd Willert is now available on all major podcast outlets. 
-To easily find episodes of The NEST, visit your favorite podcast outlet and search 'Sports Podcasts – Powered by Sportscarolinamonthly.com' 
The Nest with Head Coach Todd Willert is sponsored by
East Coast Wings – Kernersville
Kevin Bugg-State Farm Insurance
Havoline Xpress Lube – Kernersville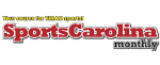 Carolina Panthers/NFL
That was bad. Really bad. The Carolina Panthers suffered their most embarrassing defeat of...

The Franchise Players take on an interesting question in the latest episode…has Panthers QB...
ACC Football
Wake Forest vs. Clemson: Clemson went big on Senior Day with a 52-3 win...

Syracuse vs. Duke Football Highlights: Syracuse got their first ACC win of the season...

Louisville vs. NC State: The Cardinals became bowl eligible after defeating the Wolfpack 34-20....